Day 2 of Silver Cup puts pressure on lower seeds
March 30, 2017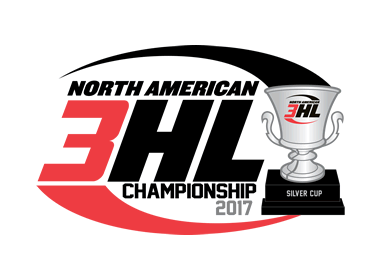 Day 2 of the 2017 NA3HL Silver Cup takes place on Thursday, March 30th at Canlan Ice Sports in Romeoville, Illinois.
In yesterday's Day 1 action, all of the top seeded teams won their games. It sets up several must-win scenarios on Day 2 for those teams that lost.
In Pool A action, the #1 Metro Jets (1-0) will face the #5 Atlanta Capitals (0-1), while the #4 St. Louis Jr. Blues (1-0) take on the #8 Granite City Lumberjacks (0-1).
In Pool B, the #2 Binghamton Junior Senators (1-0) look to keep their offensive show going against the #6 North Iowa Bulls (0-1). In the other game, the #3 Yellowstone Quake (1-0) will take on the #7 Long Beach Sharks.
Watch all the action live and in HD on
HockeyTV
During the round-robin, the NA3HL is using a three-point scoring system. Teams get
3 points for a regulation win, 1 point for both teams at the
end of a regulation tied game, 1 point for overtime/shootout win and 0 points for the team losing the
game in regulation time.
The top two teams in each pool will advance to Saturday's Silver Cup Semi-Finals. The winner of Pool A will face the 2nd place team from Pool B and the winner of Pool B will face the 2nd place team from Pool A.