Long Beach Sharks name Davis as new head coach
April 4, 2017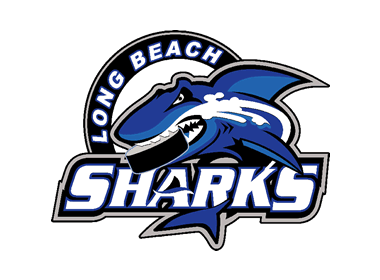 The Long Beach Sharks of the NA3HL are pleased to announce the hiring of Bobby Davis as the new Head Coach for the 2017-18 season.
Davis is a native of Woodhaven, Michigan and comes to the Sharks after a remarkable playing career in the USHL, NCAA D-1 (Northeastern University, NCAA-Hockey East) and professional hockey.
His professional hockey experience includes time in the WCHL, CHL, Austria, France, Germany, Sweden, and Hungary. While at Northeastern, he was voted most exciting player and fan favorite. Since retiring from playing, Bobby has worked as a skills coach developing many high level players over the past 12 years and, through his vast coaching and scouting network, thrives on helping players move to the next level to play college and pro hockey.
For the past four seasons, Coach Davis was at the helm of the Palm Beach Hawks junior hockey team (USPHL) where he led a coaching staff focused on developing players with a view towards college placements.
When asked about his move to the Sharks, Coach Davis remarked: "I am really looking forward to the opportunity. Long Beach has a long history of producing scholarship and pro hockey players, which is a tradition I very much look forward to continuing."
Coach Davis will be joined behind the bench by his brother, Ryan Davis. Ryan, also from Michigan, played for Belle Tire prior to moving to Sault Ste Marie where he played Junior Hockey in the NAHL with the Soo Indians.
After Junior, he attended Nichols College (NCAA-ECAC) where he was voted most valuable player by the team and was selected to the ECAC Northeast Division III All-Rookie Team. After completing his college hockey career, Ryan moved to South Florida where he was the Goalie Coach/Assistant Coach of the Palm Beach Hawks USPHL Junior Elite and Empire Teams since 2012 and served as coach for the Blackhawks travel program. Ryan works closely NHL Panthers Specialty Coach, Robb Tallas, as well as former NHL Toronto Maple Leafs Goalie Coach Steve McKichan. "The Sharks organization is a premier junior team in the NA3HL. We have really great recruits and prospects coming to camp. We can't wait to get on the ice with them".
George Chalos, the new team President and Director of Hockey Operations, commented, "We are excited for Bobby and Ryan to join the Sharks and look forward to returning to the Silver Cup Championship. The coaches bring a huge universe of knowledge, experience and contacts. They are working hard to continue the team's great success on the ice and will bring more exposure for our players with college scouts and recruiters."