Becanic hired as head coach in Wenatchee
December 13, 2010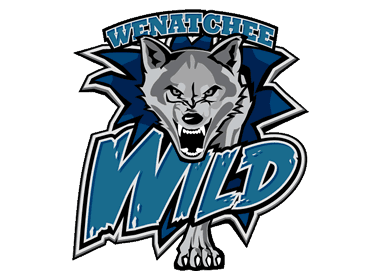 The Wenatchee Wild has announced that it has hired John Becanic as head coach. Becanic comes to the Wild from the Vancouver Giants of the Western Hockey League (WHL), where he served as the team's assistant coach.

"We're ecstatic to welcome John to the team," said Bill Stewart, president and managing partner of the Wild. "We got the guy we wanted. John has a bright future in coaching, and he brings a lot to the table right now that I think is very important to the team."

Stewart conducted the search for a new head coach along with Craig Patrick, one of the Wild's founders, and Rod Collins, the team's general manager. The board of directors unanimously approved their recommendation.

A native of Sault Ste. Marie, Ontario, Becanic has extensive junior hockey coaching experience. He began his coaching career in 1992 as an assistant with the Soo Greyhounds of the Ontario Hockey League (OHL), which won the Memorial Cup championship in 1993. He then helped establish the NAHL's Bismarck Bobcats, where he served as the team's head coach and general manager from 1996 through 2001.

He severed in the same capacity with the NAHL's Pittsburgh Forge from 2001 through 2003, leading the team to the league championship in 2003. From the 2003 championship team in Pittsburgh, 15 players earned Division I college scholarships and four have played in the National Hockey League (NHL).

"I'm a very thorough, well-prepared, detailed person in every aspect of my life," Becanic said. "I coach that way, too. I really invest myself emotionally into the team and the players. The players, hopefully, will feed off that energy and play the same way."

After his stint with the Forge, Becanic served as the associate head coach of the WHL's Everett Silvertips from 2003 through 2007. The Silvertips won three division titles while Becanic was associate head coach. They were also the league's regular-season champions. Becanic went on to serve as head coach of the Silvertips in 2007-08 and 2008-09. During his tenure as head coach, the team went 66-66-12 and qualified for the playoffs both seasons.

Becanic, who resides in Snohomish, Wash., served as assistant coach of the WHL's Seattle Thunderbirds during the 2009-10 season before he was named the assistant coach of the Giants in August.

"I've won everywhere I have been," said Becanic. "I know the Wild has come really close to winning the Robertson Cup a couple times, and I'm excited to work for that goal. Once you win one championship, you want to do it again."

Becanic will make his debut with the Wild during its three-game road series against the Dawson Creek Rage this week. The Wild enters the series with a record of 15-11-2 and is in third place in the West Division with 32 points.