Wooster forward Oblak makes college commitment
June 5, 2017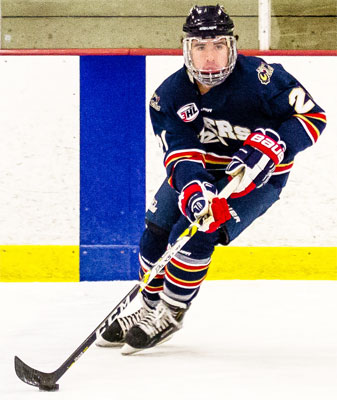 The Wooster Oilers, proud members of the NA3HL, are pleased to announce that forward Noah Oblak has committed to play ACHA Division I hockey at Kent State University next season.
Oblak, 20, just finished his final season of playing for the Oilers in the NA3HL. This season, Oblak (5'11/180) has recorded 9 points (4 Goals and 5 Assists) in 43 games played.
When asked about why he chose to commit to Kent State University Oblak said, "I am very excited about going to Kent State next year. I look forward to furthering my education while also being able to continue my hockey career."
"Playing for Wooster was one of the best times of my life. Everyone in the Wooster organization wants nothing but the very best for you. I have become the player and person I am today because of what I have learned within my time with Wooster," said Oblak about his time in Wooster. "What I liked the most about playing for the Oilers is how Coach Aaron pushes everyone to become an Elite Athlete on and off the ice. If you get the chance to play in Wooster, don't take it for granted. Show up every day and be ready to work. No matter if it's on the ice or in the weight room, listen to what Coach Aaron is trying to teach you because it will better you as a player and as a person."
"I would like to thank Coach Val and Coach Aaron for giving me the opportunity to play in Wooster and for pushing me to be the best that I can be. To my teammates that pushed me through every drill and rep throughout the season, thank you. Lastly, thank you to my parents Mark and Gina who have supported me and who have given me the opportunity to play the game I love everyday. I would not have been able to do it without you. Thank you," said Oblak.
Wooster Oilers Head Coach/Assistant GM Aaron Hernandez said, "The Wooster Oilers organization is extremely proud of Noah. Noah has been such a joy to coach. He came in everyday with a smile on his face and was one of the hardest working student- athletes I have ever had the privilege of leading. The entire Wooster Oilers organization will miss Noah, but we wish him the very best moving forward."