Vaillancourt named new head coach of La Crosse Freeze
June 8, 2017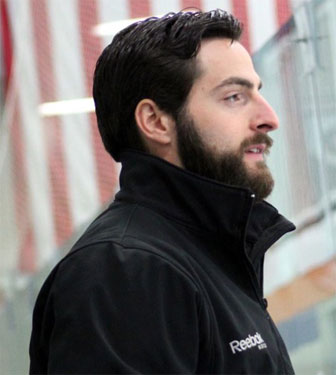 The La Crosse Freeze, proud members of the NA3HL and affiliate of the NAHL's Coulee Region Chill, is proud to announce the hiring of Jon Vaillancourt as the team's new head coach and general manager.
Vaillancourt is a native of La Valle, Wisconsin, where he was a graduate of Reedsburg Area High school.
Vaillancourt started his junior hockey career with the Hampton Roads Whalers in their inaugural season 2006-07 after playing a year for the Madison Capital's Midget Major AAA program. Following his junior career, he played NCAA Division III hockey for Framingham State University in Massachusetts. His strong leadership ability and work ethic earned him the honor of being elected Assistant Captain his senior year.
After college, Vaillancourt attended the Elmira Jackal's (ECHL) rookie placement camp and subsequently was selected to attend the Jackal's main camp/preseason roster for the 2012-13 season. He then played in Williamsport in the FHL before returning to Chesapeake, Virginia, as a coach with the Hampton Roads Junior Whalers program. He also is a co-founder of 1 Mission Fitness LLC.
In his four successful seasons with the Hampton Roads Junior Whalers (USPHL), Vaillancourt contributed to high-level player and skill development. As assistant coach, Jon helped lead the Premier Tier III Whalers team to the 2015-16 Premier championship of the USPHL. He also served as the assistant strength and conditioning coach with the Norfolk Admirals of the ECHL.