Ortman returns as head coach and GM for Peoria Mustangs
July 12, 2017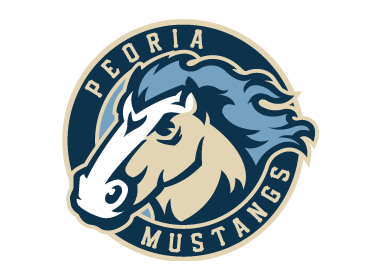 The Peoria Mustangs of the NA3HL are pleased to announce that Steve Ortman has been appointed as the team's new Head Coach and General Manager for the 2017-18 season.
Ortman is a minority owner of the Mustangs and was the Head Coach and General Manager of the Peoria Mustangs for the 2013-14 season when the team won the Midwest Division Season Championship.
Last season, Ortman was the assistant coach for the Peoria Rivermen of the SPHL. Prior to that, Ortman was the Mustangs' assistant coach for a number of seasons.
"The Peoria Mustangs are entering their 18th season of play in Junior Hockey and Steve has played an important and integral part in virtually every one of those seasons," said Team President Paul Wayvon. "We are extremely excited to have Steve lead the team as its Head Coach and General Manager again this season."
The Mustangs would also like to sincerely thank previous Dave Karpa for leading the Mustangs to a strong 2016-17 season as the team's Head Coach and General Manager.
The Mustangs finished the regular season 2nd in the Midwest Division while playing a highly competitive schedule that included playing five of the eight Silver Cup teams. The team also qualified for the Midwest Division Finals.
Karpa has decided to spend the 2017-18 season at his home in Faribault, Minnesota with his wife and two boys. There he will be able to better help and support his boys as they pursue their hockey goals and objectives.