NAHL announces staff for 2017-18 season
July 24, 2017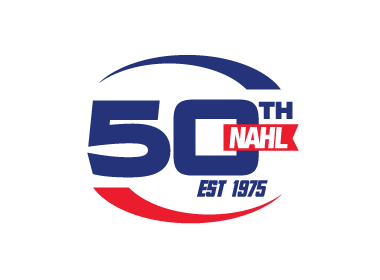 North American Hockey League (NAHL) Commissioner and President Mark Frankenfeld announced the NAHL Staff and Executive Committee for the 2017-18 season. The staff oversees the NAHL, as well as, the NA3HL and NAPHL.
Recently, the league has added three new staff members. Blake MacNicol has returned to the league as the Manager of Hockey Operations, Vinnie Perricelli has been named the new Coordinator of Digital Media and Sara Giles has been named the new Coordinator of Marketing and Design.
"A big part of providing our players and operators with the best opportunity to be successful is a dedicated staff that works on their behalf. The staff we have in place this season is one that will go above in beyond with a standard of excellence in place that provides everyone with a great experience during their time in our leagues," said NAHL Commissioner and President Mark Frankenfeld.
Bios of newest additions
Blake Macnicol: Blake MacNicol returns to the NAHL where he previously served as the Coordinator of Hockey Operations from 2014-16. During the 2016-17 season, MacNicol served as the commissioner of the NA3AHL in addition to being the associate commissioner for the Pennsylvania Interscholastic Hockey League. MacNicol who is from Sandusky, Ohio, played NCAA I college hockey for the University of Alabama-Huntsville. He later graduated from Ohio University with a Bachelor of Science degree in Sports Management and a minor in Business Administration. Prior to his college playing career, MacNicol played junior hockey for the Cleveland Barons in the NAHL during the 2003-04 and 2004-05 seasons.
Vinnie Perricelli: For the previous three seasons, Vinnie Perricelli worked for the North Iowa Bulls of the North American 3 Hockey League (NA3HL) as their Digital Media Manager. He graduated from Waldorf University in Forest City, Iowa with a Bachelor of Arts in Communications in May 2014. He also played baseball for the Warriors during his time at the school.
Sara Giles: Sara Giles has previous experience working for the Pittsburgh Penguins, New York Islanders, Columbus Cottonmouths (SPHL), and the Mississippi RiverKings (SPHL). In those roles Sara worked in public relations, social media, marketing, and as a reporter. She graduated from the University of Mississippi with a Bachelor's of Arts in Broadcast Journalism. While in college, Sara completed internships in hockey and worked as a Production Assistant for Ming Entertainment.
2017-18 Staff Listing
Mark Frankenfeld-Commissioner and President
Denny Scanlon-Vice-President of Hockey Operations, NA3HL Commissioner
Alex Kyrias-Director of Communications and Sales
Tony Zasowski-Director of Player Personnel, NAPHL Director
Shannon Smith-Director of Finance and Administration
Craig Barnett, Director of NCAA Compliance and Education
Blake MacNichol-Manager of Hockey Operations
Chris Allman-Director of the Officiating Program
Marc Faucette-Director of the Department of Player Safety
Vinnie Perricelli-Coordinator of Digital Media
Sara Giles-Coordinator of Marketing and Design
John Elftmann-Webmaster and Event Photography
2017-18 NAHL Executive Committee
Bill McCoshen (Chairman of the Board), Don Stone (Vice-Chairman), Chris Trapp, Rick Bouchard
Robert F. Riley, Legal Council