Wildcats head coach Leivermann takes job with Janesville in NAHL
August 1, 2017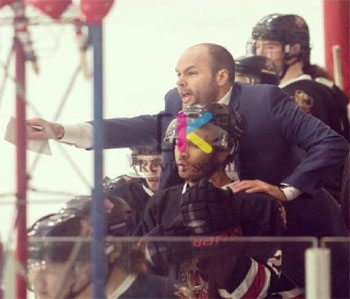 The Jersey Shore Wildcats of the NA3HL are proud to announce that former head coach Corey Leivermann will be taking his coaching career to the next level as an Assistant Coach with the Janesville Jets of the North American Hockey League for the 2017-18 season.
Leivermann coached the Wildcats in the NA3HL during the 2016-17 season, leading the team to a 26-20-1 record and securing second place in the Northeast Division.
"I am very thankful to the Wildcats players and staff that helped me get to this point in my coaching career and make last year such a success. The Wildcats organization is heading in the right direction and I wish them the best of luck in the coming years," said Leivermann.
"It's great to see Corey moving up to the next level and at the end of the day this is what is all about. I am proud of him and I wish him best of luck in Janesville and we certainly look forward to start a direct relation with them," said Wildcats Director of Hockey Operations Eric Brule
"I had an opportunity to spend time with Coach Leivermann at the Jets Main Camp and the Chowder Cup in Boston. I was very impressed with his professional, attention to detail and ability to communicate with players. I think he be a great addition to our staff," said Janesville Jets President Bill McCoshen.
Coach Leivermann was not only a part of the Jersey Shore Wildcats NA3HL team, but also was involved with the Wildcats youth program as well.
Coach Matt Campbell will become interim Head Coach and the search for an Associate Head Coach will start immediately.
The Wildcats organization wishes Coach Leivermann the best of luck as he continues his coaching career in the NAHL and beyond.