47 in 24 series: Atlanta Capitals
August 16, 2017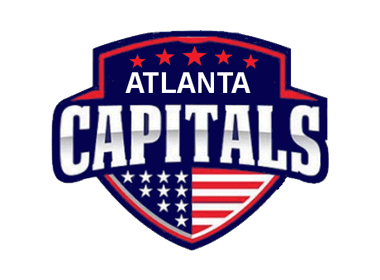 The 47 in 24 series will feature an in-depth look into all 47 teams in the NA3HL for the 2017-18 season, with new teams being highlighted daily, leading all the way up until the start of the regular season. 47 in 24 goes in-depth into each NA3HL team and will include interviews with all 47 head coaches in the NA3HL, as they provide fans with their expectations and outlook for the 2017-18 season, including taking a look at their potential roster and their strengths as a team for the upcoming season. It will also take a look back on the 2016-17 season and how each team fared and what they accomplished. Best of all, 47 in 24 will provide the fans of the NA3HL with an inside look at their favorite team and what to expect.
Atlanta Capitals
2016-17 Record: 36-10-1, 73 pts (2nd in South Division)
2017 Playoffs: Won South Division, lost in Silver Cup round-robin
Head Coach: Jason Smith
The Atlanta Capitals finished their 2016-17 season in the round-robin for the Silver Cup Championship after being eliminated by the Granite City Lumberjacks, who went on to win the tournament.
Hailing from Sandy Springs, Georgia, the Capitals play in the South Division of the NA3HL. Founded in 2013 as the Topeka Capitals, they moved to Atlanta in 2015, but still play with the Topeka Roadrunners as their NAHL affiliates. A highlight of their season was defeating the Metro Jets in the playoffs – a team who went undefeated in the regular season. Coach Jason Smith has headed the Capitals since January 1st and they earned a 22-2 record once Smith took over behind the bench. Coach Smith is happy with the way his team turned their season around, and contributes a long stretch of away games at the end of the season to their playoff loss.
This season, he expects his team to be one of the top teams in the South Division. After sending nine players to college, Smith and his team are focusing on good recruiting and his six returning players to carry the Capitals. While recruiting, he's looking for players with talent and high character, who ultimately want to play hockey at the next level. Ideally, his players will be focused and hardworking and willing to do their part with the team. This season, Capitals players will volunteer their team at local elementary schools during lunch, as well as hold open skates at their home rink – the Center Ice Arena – to give fans a chance to skate and chat with their favorite players.
Coinciding with one of the main goals of the NA3HL – to advance players to the next level – Coach Jason Smith plans to work hard and tirelessly to ensure his players get to where they want to go. He believes that to "do my job right," he needs to advance as many players as possible. To accomplish this, he plans to spend his off ice time contacting various coaches at the college and North American Hockey League level. With this in mind, the Atlanta Capitals and their coaching staff highly regard league wide events such as the Top Prospects Tournament and the NA3HL Showcase. So much so, that Coach Smith believes that another showcase throughout the season would be beneficial for all players. Bringing together so many coaches from so many different leagues and schools across the country provides players with an opportunity that personifies what the league as a whole is about. Additionally, the Top Prospects tournament is successful because it allows younger players to work with others of their size and show their skills.
Last season, the Capitals had eight players advance to college hockey – Nolan Bivolcic (Arizona), Christian Dale (Boise State), Connor Fewster (University of New Hampshire), Sascha Figi (Fitchburg State), Grant Koehler (Iowa State), Boomer Miller (Fitchburg State), and Adam Vanelli (Indiana Tech).
To conclude, the Atlanta Capitals go into this season with a focus on advancement and improving on last season's successes. Coach Smith describes his team as having "great speed and a very high compete level" – a combination of traits that the Capitals and their coaching staff hope to carry them to a Silver Cup Championship.
Next up in the 47 in 24 series: Billings Bulls