47 in 24 series: Bozeman Icedogs
August 17, 2017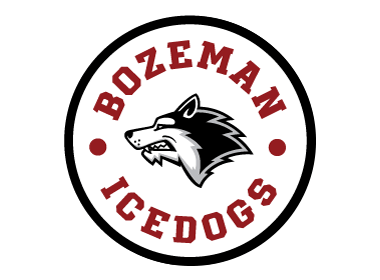 The 47 in 24 series will feature an in-depth look into all 47 teams in the NA3HL for the 2017-18 season, with new teams being highlighted daily, leading all the way up until the start of the regular season. 47 in 24 goes in-depth into each NA3HL team and will include interviews with all 47 head coaches in the NA3HL, as they provide fans with their expectations and outlook for the 2017-18 season, including taking a look at their potential roster and their strengths as a team for the upcoming season. It will also take a look back on the 2016-17 season and how each team fared and what they accomplished. Best of all, 47 in 24 will provide the fans of the NA3HL with an inside look at their favorite team and what to expect.
Bozeman Icedogs
2016-17 Record: 24-21-2, 50 pts. (5th in Frontier Division)
2017 Playoffs: Lost in semi-finals to Yellowstone Quake
Head Coach: Mark Vichorek
2017-18 Division: Frontier
The Bozeman Icedogs had a great start to the 2016-17 season and were one of the top teams in the Frontier Division. The team finished 5th during the regular season and qualified for the playoffs. In the opening round, the Icedogs took down the Missoula Junior Bruins in two straight games, but ultimately the season ended with a Frontier Division semi-final playoff series loss to the Yellowstone Quake.
During the season, Head Coach Mark Vichorek looked to character guys like Steven Nisbet and Cade Hanley to lead his team to victory. "We learned a lot about our character and these guys would do whatever it took to win." Ultimately, the team found out what needed to be done to become victorious. "We needed to come to play every night and everyone has to do their best all the time to be successful."
Nisbet led the way for Bozeman with 57 points and 27 goals last year.
The Icedogs will need to improve on some numbers from last season. They ranked 6th in penalty minutes per game with just over 30 and they also ranked just 36 out of 48 on the power play (16.9%)
The IceDogs have made the playoffs the last two years in a row, and this season will be no different. "I expect us to make the playoffs again this season as we have the last two," said Vichorek. "We still have a lot to do, but that is what our league is about. Developing players for upper tiers or college and we have done that a lot the past four seasons."
While getting to the playoffs is important to Vichorek, the team's presence in the community is a main focus, as well. The Icedogs are very active in the community through volunteering at elementary schools, suicide prevention walks, and at the food bank. Vichorek values the team's presence in the community and enjoys the support from the people of Bozeman. "Bozeman is a great place to play and become part of the community. The people have become part of the community and the people have been great and very receptive to the players from all over."
Next up in the 47 in 24 series: Breezy Point North Stars