47 in 24 series: College Station Spirit
August 20, 2017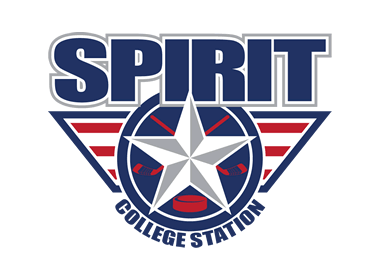 The 47 in 24 series will feature an in-depth look into all 47 teams in the NA3HL for the 2017-18 season, with new teams being highlighted daily, leading all the way up until the start of the regular season. 47 in 24 goes in-depth into each NA3HL team and will include interviews with all 47 head coaches in the NA3HL, as they provide fans with their expectations and outlook for the 2017-18 season, including taking a look at their potential roster and their strengths as a team for the upcoming season. It will also take a look back on the 2016-17 season and how each team fared and what they accomplished. Best of all, 47 in 24 will provide the fans of the NA3HL with an inside look at their favorite team and what to expect.
College Station Spirit
2016-17 Record: 6-38-3, 15 pts. (6th in South Division)
2017 Playoffs: Did not qualify
Head Coach: Nick Bydal
2017-18 Division: South
Last season was the first for the College Station Spirit in a new city after being relocated from Sugar Land, Texas to their new home, College Station, Texas. Last year the Spirit went 6-38-3, and did not qualify for the playoffs. Head Coach Nick Bydal described the season as an uphill battle but learned from the hardships and look to improve in every aspect.
"Last year was tough, results wise. We had a great group of guys that battled hard every day and improved every day," said Bydal. "We were a new team in a new city so it was an uphill battle but I couldn't have asked for a better group of guys. We learned a lot last year and look to improve in every aspect."
This season, the Spirit are under new ownership, which includes Don and Donald Stone, the same ownership group of the NAHL's Topeka RoadRunners.
While looking to the future, Bydal's main points of emphasis are to get good character guys that want to be here. "We want guys that we think can play at the next level because that's what the purpose of the league is. We don't just want our players to improve as hockey players but also as human beings. We want to play at a high temp, like every team, and limit our mistakes. If we do that we will give ourselves a chance in every game," said Bydal.
After a rocky season on the ice, Bydal expects his team to improve every day. "If we improve everyday we will give ourselves the best chance for success. That is our first of many goals which include making the playoffs because once you are in the playoffs, it's a new season and anything can happen," said Bydal.
Community support is everything to a team, and like most teams, the Spirit get involved as much as they can.
"We have a youth program that is also called the Spirit and our plans will be to work with them on and off the ice. We will also be going out into the community such as going to schools to read and participate in health and wellness activities."
Next up in the 47 in 24 series: Evansville Jr. Thunderbolts