47 in 24 series: La Crosse Freeze
August 24, 2017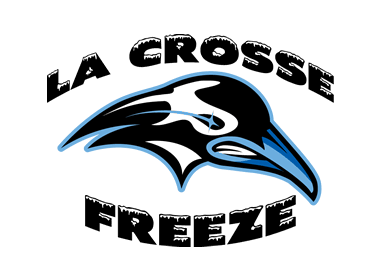 The 47 in 24 series will feature an in-depth look into all 47 teams in the NA3HL for the 2017-18 season, with new teams being highlighted daily, leading all the way up until the start of the regular season. 47 in 24 goes in-depth into each NA3HL team and will include interviews with all 47 head coaches in the NA3HL, as they provide fans with their expectations and outlook for the 2017-18 season, including taking a look at their potential roster and their strengths as a team for the upcoming season. It will also take a look back on the 2016-17 season and how each team fared and what they accomplished. Best of all, 47 in 24 will provide the fans of the NA3HL with an inside look at their favorite team and what to expect.
La Crosse Freeze
2016-17 Record: 23-22-2, 48 pts. (2nd in the Central Division)
2017 Playoffs: Lost Central Division Finals to North Iowa Bulls, 2 games to 0
Head Coach: Jon Vaillancourt
2017-18 Division: Central
Over the last two seasons, the La Crosse Freeze have been on the cusp of reaching the Silver Cup Championship Tournament. Both times they have fallen to the North Iowa Bulls in the Central Division finals.
Enter new Head Coach Jon Vaillancourt. The Wisconsin native returns to his home state where he has one clear goal in mind.
"My goal is to win a championship with this team," said Vaillancourt. "The next step is obviously not only getting to the playoffs again and the finals again but winning a championship. We're going to develop players the right way so they move on to the next level and if we're doing as job as far as developing players, I think we have a good opportunity to win a championship."
The development of players is the key to Vaillancourt's ultimate goal and it sure doesn't hurt to have the Coulee Region Chill of the North American Hockey League residing in the same building.
"It helps our players tremendously. Plus it gives our guys an opportunity to jump in practices, play at that pace and to work with that coaching staff. Coach Egan does a wonderful job with players. He's always honest with my guys as well so it's a great opportunity," added Vaillancourt.
The Freeze have done a phenomenal job advancing players over the years, last year alone saw two players get a call up to the NAHL while six others are taking their talents to universities this coming fall. Although the new head coach is a newcomer to the NA3HL, he's already raving about the league's exposure events.
"The showcases are put together and structured so well that kids have the best chance possible to be exposed to schools they want to be exposed to," said Vaillancourt. "These showcases give our players opportunities not only to be seen by schools regionally but nationally and you don't find that in any other league."
Vaillancourt believes he has some of the pieces to a championship team already on his roster.
"Goaltenders win championships. You need a star goaltender and we have that with Will Graves coming back. He's going to be our starter and he's going to do a great job for us."
The Freeze also return a number of skaters that Vaillancourt expects to build the culture that he wants within the locker room.
"Alec Seeger is a power forward, I expect his game to take off this season with the way that I like to coach. We have Toon [De Schepper] for example and Nathan [Marquardt] who are both very good defenseman, very solid defenseman. For me, it's developing them and pushing their game to the next level, Vaillancourt went on. "Joshua Frerks is going to be a leader for us as well as a power along the blue line."
Winning a championship would just be the cherry on top to the laundry list of good deeds the Freeze are doing around the community. The team has participating in walks, fundraising for breast cancer awareness and Alzheimer's. They've been out in the community bell ringing for the Salvation Army. The team is apart of Reading Across America, where they read to kids at the local Barnes & Noble. Players volunteer at local soup kitchens, food pantries and at the Boys and Girls Club.
"At the end of the day, it's not just about playing the game, it's about making the world a better place."
Next up in the 47 in 24 series: Lansing Wolves