47 in 24 series: Louisiana Drillers
August 25, 2017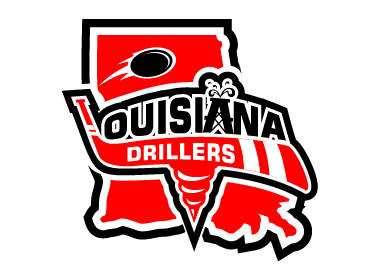 The 47 in 24 series will feature an in-depth look into all 47 teams in the NA3HL for the 2017-18 season, with new teams being highlighted daily, leading all the way up until the start of the regular season. 47 in 24 goes in-depth into each NA3HL team and will include interviews with all 47 head coaches in the NA3HL, as they provide fans with their expectations and outlook for the 2017-18 season, including taking a look at their potential roster and their strengths as a team for the upcoming season. It will also take a look back on the 2016-17 season and how each team fared and what they accomplished. Best of all, 47 in 24 will provide the fans of the NA3HL with an inside look at their favorite team and what to expect.
Louisiana Drillers
2016-17 Record: 16-29-2, 34 pts. (5th in the South Division)
2017 Playoffs: Did not qualify
Head Coach: Shawn McNeil
2017-18 Division: South
Armed with a new coaching staff and the determination to rebuild, the Louisiana Drillers face the 2017-18 season with excitement, grit, and a strong work ethic.
Established in 2015, the Louisiana Drillers have struggled in the past, failing to make the playoffs for the last two seasons. Under the direction of head coach Shawn McNeil and assistant coach Tyler Barr, the Drillers have high hopes for this year.
"We have rebuilt and found our identity," Coach Barr explained. "After a coaching transition last year, we were able to come back finish two games out of a playoff spot."
Hailing from Vancouver, British Columbia, Coach Barr has worked with the Drillers in the past – focusing on offseason training during the summer months. Barr plans to keep his focus on physical training over anything else.
"We train all of our athletes all summer long, on and off the ice. It's important to be in shape. Hockey players need to have strong legs and core."
Armed with physical strength and ability, Barr and the Drillers feel confident that they can improve on last season's record.
"I want to get my team in playoffs, and I would like to get a player called up [to the NAHL]."
The coaching staff also recognizes the importance of advancement when it comes to the NA3HL.
"They're phenomenal," said Barr, about the league wide events the NA3HL has to offer. "It's great to have everyone in one area. It's tough to get out to individual games – the showcase is beneficial to everyone."
To get players to where they need to be, the Drillers staff is working hard to improve and mold them into strong individuals – on and off ice.
"We train all of our athletes all summer long, on and off the ice. [We] are very structured this year, and focus on player development and systems. We want to get kids in camps and get them seen at the next level." And with connections across the country and in various leagues, Barr intends to do just that.
Last season, the Drillers advanced one player to school. Santeri Seppinen plays for Williston State College.
Recognizing the importance of community support, the Drillers have various community events planned for this season. In addition to partnering with St. Jude to promote childhood cancer awareness, the team also supports a program in which sponsors purchase game tickets for the less fortunate – allowing them to see a game and meet with the team. The players also volunteer their time at schools and with youth hockey leagues.
"Hockey is just a few hours a day – there's lots of other things to do," said Coach Barr about molding his players into well rounded individuals.
Overall, this Louisiana Drillers team is awaiting the season opener with heavy anticipation.
"These guys are excited, and determined, to get better." The Lousiana Drillers open their season on the road on September 22, 2017, against the Mid Cities Jr Stars.
Next up in the 47 in 24 series: Maine Wild