47 in 24 series: Nashville Jr. Predators
August 28, 2017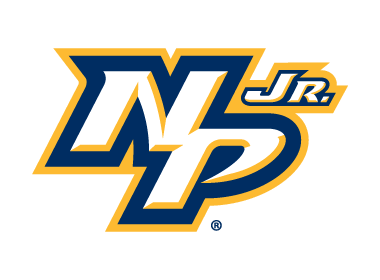 The 47 in 24 series will feature an in-depth look into all 47 teams in the NA3HL for the 2017-18 season, with new teams being highlighted daily, leading all the way up until the start of the regular season. 47 in 24 goes in-depth into each NA3HL team and will include interviews with all 47 head coaches in the NA3HL, as they provide fans with their expectations and outlook for the 2017-18 season, including taking a look at their potential roster and their strengths as a team for the upcoming season. It will also take a look back on the 2016-17 season and how each team fared and what they accomplished. Best of all, 47 in 24 will provide the fans of the NA3HL with an inside look at their favorite team and what to expect.
Nashville Jr. Predators
2016-17 Record: 25-15-7, 57 pts.
2017 Playoffs: Lost in the Midwest Division Semi-finals to Peoria Mustangs, 2 games to 0
Head Coach: Pat Borer
2017-18 Division: South
With a new face in the NA3HL, the Nashville Jr Predators plan to build off their success last season and make a run for the Silver Cup Championship.
Pat Borer gets behind the bench in his first year in the NA3HL after a one-year stint as a defensive coach at SUNY-Potsdam. A Minnesota native, Borer played high school hockey in Minnesota, followed by three years at the junior level. He also played a year of college hockey at Niagara University before transferring to play at the University of New England.
Coach Borer intends to use his experienced group of returners as a springboard into a solid start to the season.
"We got some really good guys coming back, and coming into the new season, we want to build off last year's momentum."
In the spirit of the NA3HL, Coach Borer plans to spend a lot of time helping his players get to where they want to be.
"We're trying to create responsible men down here. We want to win hockey games, but we want to do it the right way on and off the ice."
To accomplish this goal, Borer and his coaching staff will work hard to be in communication with coaches and scouts from various schools and leagues to make sure his team finds the right fit for them.
"We start by talking with the players and finding out where they want to go to school, and what they want to study – to make sure the school is a good fit for them. From there, it's about going out and building relationships and communicating with the right people – at the right level – at all times.
Last season, Trent Kulczyk graduated from the Nashville Jr Predators, and went on to play at Aquinas College.
Being in communication with these scouts and coaches is also beneficial when it comes to league wide events, such as the Top Prospect Tournament, NA3HL Showcase, and Silver Cup Championship.
"I think they're great opportunities for every player in the league. It's a good chance for players to get out and play in front of a college scout and earn the opportunity to play at the next level," Borer revealed.
When asked about this season, Coach Borer talked about the importance of continuing the forward momentum the team experienced last year.
"Making the playoffs is always important. We don't want to take a step back. Fighting for a division title is something we want to strive for. When you're at the top of your division, it's a good way for our guys to be seen better. We don't want to take a step back."
In addition to being seen by representatives from colleges and higher levels, the Nashville Jr Predators also want to encourage and foster the growth of hockey in the community.
"With Nashville's playoff run, the game of hockey is growing down here, and we want to help that at the junior level."
The team intends to do this by playing afternoon games to give younger fans a chance to see the game, and volunteering their own time in schools to create connections with the students.
"We want to be a part of the community."
The Junior Predators open their season on the road, against the St Louis Jr Blues on September 16, 2017.
Next up in the 47 in 24 series: New England Stars