47 in 24 series: New Ulm Steel
August 29, 2017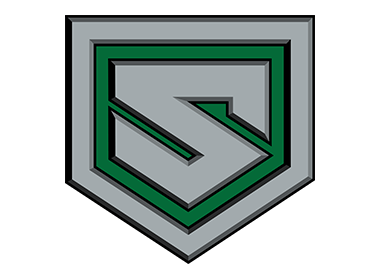 The 47 in 24 series will feature an in-depth look into all 47 teams in the NA3HL for the 2017-18 season, with new teams being highlighted daily, leading all the way up until the start of the regular season. 47 in 24 goes in-depth into each NA3HL team and will include interviews with all 47 head coaches in the NA3HL, as they provide fans with their expectations and outlook for the 2017-18 season, including taking a look at their potential roster and their strengths as a team for the upcoming season. It will also take a look back on the 2016-17 season and how each team fared and what they accomplished. Best of all, 47 in 24 will provide the fans of the NA3HL with an inside look at their favorite team and what to expect.
New Ulm Steel
2016-17 Record: 26-18-3, 55 pts (3rd in West Division)
2017 Playoffs: Lost to Granite City in West Division Finals, 2 games to 1
Head Coach: Andrew Kolb
2017-18 Division: West
Last year was the first for the Steel in New Ulm, Minnesota, previously in White Bear Lake, Minnesota. The Steel finished the season with a 26-18-3 record and fell to the Granite City Lumberjacks in the West Division Finals, who went on to win the Silver Cup Championship.
A new season brings a new head coach for the Steel. Andrew Kolb enters his first season as head coach after being an assistant coach for the Steel last year. Kolb has high expectations for the upcoming season in his first as head coach.
"The expectations are to come ready and prepared every single day. Every game, that preparation level and compete level has to be extremely high, in order to give ourselves every opportunity to be successful. I think what we learned is how competitive and talented our division is," said Kolb.
This season the Steel will have a good mix of veterans and rookie players on the team. Kolb says having that balance is going to be beneficial for their on-ice success.
"All of our veterans love the game, want to come to the rink everyday to improve/develop their game, get to the next level and they want to win. Our new guys are eager and ready to go. They are ready to commit themselves everyday to the junior hockey process. All of them want to play at the highest level possible and they are excited to play for the New Ulm Steel," said Kolb.
Being in a new city, Kolb has realized how important community support is. During the season the team volunteers in many different organizations and plans to keep involvement in the community for the next season.
"We know how important being involved in this community is and we stress it to our players. It's important to get out and be involved, it helps the success of our organization," said Kolb.
The Steel starts their season on the road September 22nd when they take on the Granite City Lumberjacks at Armadillo Deck Sports Arena.
Next up in the 47 in 24 series: Niagara Falls PowerHawks