47 in 24 series: North Iowa Bulls
August 30, 2017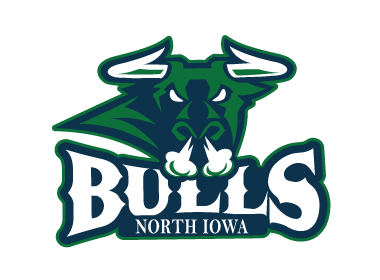 The 47 in 24 series will feature an in-depth look into all 47 teams in the NA3HL for the 2017-18 season, with new teams being highlighted daily, leading all the way up until the start of the regular season. 47 in 24 goes in-depth into each NA3HL team and will include interviews with all 47 head coaches in the NA3HL, as they provide fans with their expectations and outlook for the 2017-18 season, including taking a look at their potential roster and their strengths as a team for the upcoming season. It will also take a look back on the 2016-17 season and how each team fared and what they accomplished. Best of all, 47 in 24 will provide the fans of the NA3HL with an inside look at their favorite team and what to expect.
North Iowa Bulls
2016-17 Record: 35-10-1-1, 72 pts. (1st in the Central Division)
2017 Playoffs: Won Central Division, lost in the Silver Cup Round Robin
Head Coach: Todd Sanden
2017-18 Division: Central
For the North Iowa Bulls there are two major goals they look to accomplish each and every season. First, advance as many players as they can to the next level, whether it be the North American Hockey League or the NCAA. The second goal is to play in the final NA3HL game of the season. For the first time since 2012, North Iowa was unable to make that second goal, a reality.
"Not making the semis at Silver Cup was a bit disappointing and definitely not defending the title was disappointing. But at the end of the day it was a great year but just left you wanting a little more," said Head Coach Todd Sanden.
A major milestone for the team came in early April, when former forward Kohei Sato announced his Division 1 commitment to the University of New Hampshire.
Sato played parts of three seasons with the Bulls before earning a permanent call up to the NAHL. While only playing in 48 games, Sato finished second on the Generals with 36 points and first in points per game. It was a major accomplishment for the organization to have a player start in the NA3HL and finish the season with a NCAA division 1 opportunity.
"Kohei's development, I would venture to say, happened mostly in North Iowa. He had a staff that was completely behind him, people who believed in him, players who helped him get there, and just an environment where he could develop," said Sanden.
In addition to helping players reach the NAHL, the Bulls also had four others commit to play college hockey this fall.
Looking ahead to the 2017-18 season, North Iowa, once again, has the same two goals in mind.
"Our goal is to help as many players possible to continue their hockey career at higher levels whether it be the North American Hockey League for our younger players or a great college opportunity for our older players, and throughout the course of all that, still maintain a high level of excellence," explained Sanden. "Honestly, it's Silver Cup or bust."
Sanden will have no shortage of veterans as the Bulls will be returning at least 12 players from last year's club, all of whom are hungry to bring North Iowa back to the mountain top.
Captain Shane Bernhardson will once again be wearing the "C" for North Iowa as he returns for his third season in Mason City. Bernhardson had 17 points last year and was a plus-38 on the blue line. He was a member of the Bulls' 2016 Silver Cup championship team as well.
"He's a third year guy and we don't do that very often. We're not here to keep kids around for three years. I feel like Shane has grown as a young man and I think he's going to be a great captain for us."
Up front the offense will likely start with Tyler Bump. A fan favorite, Bump joined the Bulls in January and put up 16 goals and 24 points in 16 games. Another veteran expected to lead the team is David (Mitch) Dolter. He posted 32 points in 40 games last season and Sanden believes he is ready to take the next step.
"I think Dolter has the potential to be a monster this year. He's playing fast, he's playing hard, he's going hard to the net, he's not being denied in that situation," Sanden added.
The community of Mason City is a passionate one as they have led the league in attendance since the Bulls inception in 2011. "The Barn" is one of the league's most difficult and hostile environments to play in as the Bulls have only lost a handful of games on home ice over the last couple seasons.
"Averaging over 1,000 fans over the course of six full years is unbelievable. The corporate support and the community support that's here is incredible. The youth hockey group is involved with our team and the number of charities were involved with, and the schools, we are just really blessed to be in a community that embraces junior hockey," said Sanden. "We'll never take them for granted, we are truly blessed to have the community support to do what we do."
The Bulls will start their quest for their fourth Silver Cup championship on September 15th when they travel to Wisconsin for a battle with the Whalers.
Next up in the 47 in 24 series: Northeast Generals