47 in 24 series: Pittsburgh Vengeance
September 1, 2017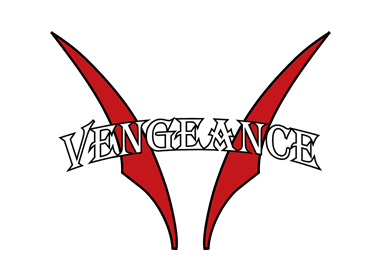 The 47 in 24 series will feature an in-depth look into all 47 teams in the NA3HL for the 2017-18 season, with new teams being highlighted daily, leading all the way up until the start of the regular season. 47 in 24 goes in-depth into each NA3HL team and will include interviews with all 47 head coaches in the NA3HL, as they provide fans with their expectations and outlook for the 2017-18 season, including taking a look at their potential roster and their strengths as a team for the upcoming season. It will also take a look back on the 2016-17 season and how each team fared and what they accomplished. Best of all, 47 in 24 will provide the fans of the NA3HL with an inside look at their favorite team and what to expect.
Pittsburgh Vengeance
2016-17 Record: 28-16-3, 59 pts. (2nd in East Division)
2017 Playoffs: Lost in East Division Finals to Metro Jets, 2 games to 1
Head Coach: David Dorsey
2017-18 Division: East
The Pittsburgh Vengeance enter the 2017-18 season after falling in the East Division Finals to the Metro Jets, who ultimately went on to play in the Silver Cup Championship. Although the Vengeance fell short, Head Coach David Dorsey believes he had a good season.
"I thought we had a very good season considering we were a young hockey team. I think as a Coach we needed more experience in the playoffs because our youth showed in tight games," said Dorsey.
The Vengeance had several player highlights from the 2016-17 season, which included the NCAA commitment of defenseman Martino Picariello and goaltender Joel De Simone signing an NAHL tender and playing for the Swiss National Team.
Also recognized was defenseman Gavin Cummings who was named the NA3HL East Division Defenseman of the Year and selected to the All-NA3HL 1st Team at the conclusion of the season.
This season, Dorsey emphasized on finding maturity to add to his team.
"I added a lot more maturity this year and guys with a higher compete level. Our goal is the same every year at that is to improve the player so that they can play at the highest level possible for their ability," said Dorsey.
With last season behind him, Dorsey is excited for the upcoming season and improving his players on and off the ice.
"I work on what I can control, which is improving the player on the ice and off. If they can get to that point then we can put them in the right places to give them a chance to succeed. Hopefully we can pull together as a group and make a run down the stretch," said Dorsey.
The Vengeance season starts on the road September 9th when they take on the Niagara Falls PowerHawks at Hyde Park Ice Pavilion.
Netx up in the 47 in 24 series: Point Mallard Ducks