47 in 24 series: Point Mallard Ducks
September 1, 2017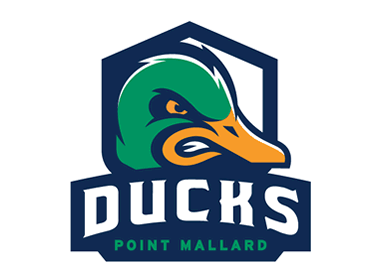 The 47 in 24 series will feature an in-depth look into all 47 teams in the NA3HL for the 2017-18 season, with new teams being highlighted daily, leading all the way up until the start of the regular season. 47 in 24 goes in-depth into each NA3HL team and will include interviews with all 47 head coaches in the NA3HL, as they provide fans with their expectations and outlook for the 2017-18 season, including taking a look at their potential roster and their strengths as a team for the upcoming season. It will also take a look back on the 2016-17 season and how each team fared and what they accomplished. Best of all, 47 in 24 will provide the fans of the NA3HL with an inside look at their favorite team and what to expect.
Point Mallard Ducks
2016-17 Record: 23-22-2, 48 pts. (4th in South Division)
2017 Playoffs: Lost in South Division Semi-Finals to the Texas Brahmas, 2 games to 1
Head Coach: Tom Winkler
2017-18 Division: South
According to Head Coach Tom Winkler, last season was a tale of two teams for the Point Mallard Ducks. "The first half of the season was a struggle to find consistency in our play and execution of our game plans," said Winkler. "After the Christmas break all of us got on the same page and we developed the consistency that was need to play at a high level."
Winkler says the biggest lesson he's learned from last year was that chemistry is extremely important for his team.
"We need to have team chemistry right from day one and we need to have an appreciation for the game and the opportunity that we have as a group to build a championship caliber team," said Winkler.
To create a championship caliber team, Winkler emphasizes on finding players with certain characteristic qualities.
"They key points in building a team for this year are respect, appreciation for the opportunity to be here and play, service to the community of Decatur, and appreciation of teammates," said Winkler.
Servicing the community is extremely important to Winkler and plans to be in the community even more for the upcoming season.
"Our players did over 2,000 of collective hours of community service, ranging from running our Learn-to-Play hockey programs, to school visits and building a great relationship with the Decatur Head Start program. These are just a few of the many things our team engaged in, we really formed a bond with Head Start and we look to make that relationship even bigger and better this year."
The Ducks season kicks off on September 15th on the road when they take on the Evansville Jr. Thunderbolts.
Next up in the 47 in 24 series: Roc City Royals