September 4, 2017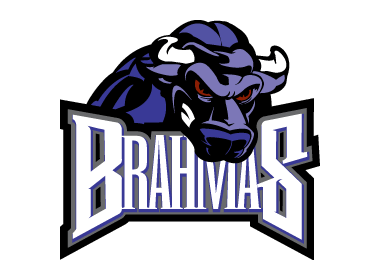 The 47 in 24 series will feature an in-depth look into all 47 teams in the NA3HL for the 2017-18 season, with new teams being highlighted daily, leading all the way up until the start of the regular season. 47 in 24 goes in-depth into each NA3HL team and will include interviews with all 47 head coaches in the NA3HL, as they provide fans with their expectations and outlook for the 2017-18 season, including taking a look at their potential roster and their strengths as a team for the upcoming season. It will also take a look back on the 2016-17 season and how each team fared and what they accomplished. Best of all, 47 in 24 will provide the fans of the NA3HL with an inside look at their favorite team and what to expect.
Texas Brahmas
2016-17 Record: 37-9-1, 75 pts. (1st in South Division)
2017 Playoffs: Lost to Atlanta Capitals in South Division Finals, 2 games to 0
Head Coach: Michael Hill
2017-18 Division: South
The 2016-17 season was a year of firsts for Head Coach Michael Hill as he began his first season as head coach for the Texas Brahmas. Hill has used his knowledge he learned from his own hockey career and applied it to his new coaching job. Hill said last year he learned as a team what it takes to win and lose.
"I think we did a great job last year. There was a learning curve for me as a first-year coach. I was able to apply the knowledge I've learned throughout my own hockey career and directly apply that to my new profession. Most importantly, we learned what it takes to win and even what leads to losing. Having gotten so close to the silver cup and losing, we have tasted defeat and we didn't like it," said Hill.
Last season the Brahmas won the South Division during regular season, but lost to the Atlanta Capitals in the South Division Finals. This season, Hill has high expectations for his team.
"We expect to compete and we expect to win. We will stress defense first and capitalize on mistakes," said Hill.
On building his team for this year, Hill emphasizes on finding skilled hockey players on and off the ice.
"As much as we've been looking for great hockey players, I think my main focus this year was good character. You can be the most skilled player in the league, but if you have a poor attitude or too much pride, that is going to have an effect on your game and your team. I enjoy working with players that have good character because they have the ability to learn the skills that make them a great hockey player," said Hill.
The Texas Brahmas will start their season on home ice September 16th when they take on the Mid Cities Jr. Stars.
Next up in the 47 in 24 series: Toledo Cherokee