47 in 24 series: Toledo Cherokee
September 5, 2017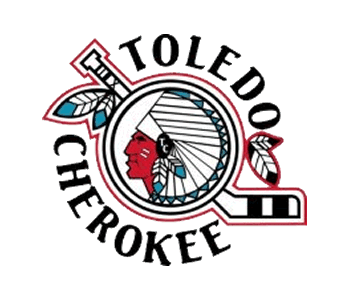 The 47 in 24 series will feature an in-depth look into all 47 teams in the NA3HL for the 2017-18 season, with new teams being highlighted daily, leading all the way up until the start of the regular season. 47 in 24 goes in-depth into each NA3HL team and will include interviews with all 47 head coaches in the NA3HL, as they provide fans with their expectations and outlook for the 2017-18 season, including taking a look at their potential roster and their strengths as a team for the upcoming season. It will also take a look back on the 2016-17 season and how each team fared and what they accomplished. Best of all, 47 in 24 will provide the fans of the NA3HL with an inside look at their favorite team and what to expect.
Toledo Cherokee
2016-17 Record: 24-21-2, 50 pts. (3rd in the East Division)
2017 Playoffs: Lost East Division Semi-finals to the Pittsburgh Vengeance, 2 games to 1
Head Coach: Kenny Miller
2017-18 Division: East
The Toledo Cherokee, one of the original members of the NA3HL, will be hitting the ice for their 25th season of junior hockey in just a few weeks. Toledo has never won less than 20 games throughout their history but lately they've hit a roadblock in the division semi finals.
For the last three seasons, the Cherokee have seen their season come to an end during the first round of the playoffs.
"I thought our guys had a good year last year, we didn't go as far in the playoffs as we wanted to but our guys battled every night and played hard. At this level as a coach you have to have patience working with the younger guys," said Head Coach Kenny Miller.
Miller is hopeful that his returning players will be crucial to a successful 2017-18.
"We have a good group of veteran players coming back that we will need to lean on until our younger guys get used to the speed at this level," said Miller.
"Team captain Tristin Snyder returns for another season, he is a true leader that does so many things for our team. Forwards like EJ Gilbert, Adam Felser, Anthony Weinrich, Nick Nappi and Darryl Kuchcinski should have really good years for us. Blake Mullins will return and help lead a young D-core on the back end," added Miller.
Snyder returns after finishing second on the Cherokee in points with 40. His 15 goals were tied for third on the team. EJ Gilbert's 23 goals last year led Toledo and his 39 points ranked him third on the club.
Anthony Weinrich scored 10 goals and added 13 assists to finish the season with 23 points. Adam Felser played just 18 games in 2016-17 but contributed 10 points in his short time.
"I like our group as we get started with training camp, we are young but I think as time goes on our guys will get better and I'm hoping we can win our fair share of games and help move some guys onto the next level," said Miller.
The Cherokee had great success moving kids on as Ben Hamilton (Adrian College), Roman Malkov (Aquinas College), Josh Smith (Lawrence Tech), and Teddy Tarvis (Adrian College) all made college commitments last season.
"We spend a lot of time on the phone contacting D3 and ACHA coaches, trying to get the word out on our guys," Miller said.
The Cherokee will be looking to finally break through that first round wall this season and that quest begins on Saturday, September 9th when they visit the Cincinnati Thunder.
Next up in the 47 in 24 series: Wausau RiverWolves