47 in 24 series: Wooster Oilers
September 7, 2017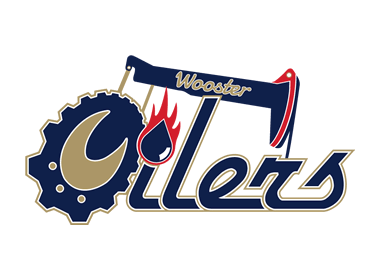 The 47 in 24 series will feature an in-depth look into all 47 teams in the NA3HL for the 2017-18 season, with new teams being highlighted daily, leading all the way up until the start of the regular season. 47 in 24 goes in-depth into each NA3HL team and will include interviews with all 47 head coaches in the NA3HL, as they provide fans with their expectations and outlook for the 2017-18 season, including taking a look at their potential roster and their strengths as a team for the upcoming season. It will also take a look back on the 2016-17 season and how each team fared and what they accomplished. Best of all, 47 in 24 will provide the fans of the NA3HL with an inside look at their favorite team and what to expect.
Wooster Oilers
2016-17 Season: 15-27-5, 35 pts. (5th in the East Division)
2017 Playoffs: Did not qualify
Head Coach: Aaron Hernandez
2017-18 Division: East
Last season the Wooster Oilers did not qualify for the playoffs and ended the season with a 16-27-5 record. Despite not making the playoffs, Head Coach Aaron Hernandez considers last year a great development year for his players.
"Our team battled every game from start to finish. Development and growth really showed with the attention our players received from the NAHL, USHL, and NCAA. Our players really learned how to embrace the process last year," said Hernandez.
This season, the Oilers are focused on building a team that revolves around their core standard as a program.
"The main points of emphasis on building a team this year revolves around our core standard as a program. We offer an all encompassing program for elite athletes who are committed to their development on and off the ice," said Hernandez.
Hernandez and his staff are very committed to developing their players and doe everything they can to get them to the next level.
Not only did they have three players earn college commitments from the 2016-17 squad, which included NCAA commitments by Tyler Groth and Trenton Mulnix, but the team also had several NAHL call ups, which was highlighted by defenseman Cole Barney.
"Our dedicated staff works diligently to showcase our players throughout each season to the NAHL, USHL, and NCAA. We had a player tendered in the NAHL the past three consecutive seasons, twelve players with in-season NAHL opportunities between two seasons, six players invited directly to USHL Main Camps from last years team, Oilers alumni currently the USHL, and we have advanced six players to NCAA DIII programs within two seasons," said Hernandez.
The Oilers season starts on the road September 9th when they take on the Southern Tier Xpress.
Next up in the 47 in 24 series: Yellowstone Quake