Saturday Scores: PowerHawks win debut
September 10, 2017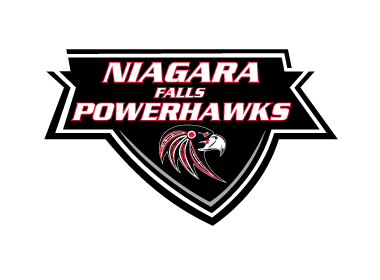 Pittsburgh Vengeance 4 @ Niagara Falls PowerHawks 5 - After a five-goal third period, the Niagara Falls PowerHawks pulled out a 5-4 victory over the Pittsburgh Vengeance. Spencer Hrynczak, Justin King, Frankie Bodami, Nathan Walerowicz, and Stephen Minichiello each notched one for the PowerHawks. For Pittsburgh, Dominick Glavach scored two goals, while Benjamin Oslick and Zachary Servidio put up one goal each. Defensively, Niagara Falls' Jerah Siegel made 26 saves, while Jacob Zab stopped 35 shots for the Vengeance.
Maine Wild 5 @ Jersey Shore Wildcats 4 - Three unanswered goals from the Maine Wild pushed them to a 5-4 victory over the Jersey Shore Wildcats. Mason Ledbetter notched two for the Wild, while Jayce Dorman, Matthew Brown, and Jordan Tieken each scored once. For the Wildcats, Antonio Filippello found the back of the net twice, while RC Randall and Nick Ventura brought the tally to four. In net, Benjamin Jenkins stopped 44 shots for Maine, and Nick Anastasia made 24 saves for Jersey Shore.
Binghamton Junior Senators 10 @ Skylands Kings 2 - An early lead helped the Binghamton Junior Senators push to a 10-2 victory over the Skylands Kings. Michael Padgeon recorded a hat trick for the Junior Senators, while Hunter Kepple scored twice, and Brad Becker, Eric Melso, Stephen Aponik, Ryan Flanagan, and Ryan Reifler each contributed one goal. Steven Ford and Phil Marcianti each scored one for the Kings. Between the pipes, Binghamton's Colin Burgess made 24 stops, while Josh Sears made 45 saves for Skylands.
Wooster Oilers 0 @ Southern Tier Xpress 3 - A pair of goals from Harry Payne helped push the Southern Tier Xpress to a 3-1 shutout win over the Wooster Oilers. Stuart Pearson also scored for the Xpress. Wooster goaltender Michael Hubbard stopped 39 shots, while Ryan Pascarella made 38 saves for a shutout victory.
Lansing Wolves 3 @ Metro Jets 5 - A pair of goals from both Devlin Macaulay and Griffin Sawyer helped push the Metro Jets to a 5-3 victory over the Lansing Wolves. Robby Flannery notched one for the Jets as well. Jacob Redman earned a hat trick for the Wolves. In net, Brian Tallieu made 5 stops for the Jets, while Sean Finstrom stopped 32 shots on the Lansing net.
St Louis Jr Blues 2 @ Peoria Mustangs 5 - A consistent offense for the Peoria Mustangs earned a 5-3 victory over the St Louis Jr Blues. Rack Radley, Brady Jackson, Braden Stewart, Jack Power-Wayvon, and Austin Keil each scored for the Mustangs, while Jake Kram and Jack Hazelton notched one goal apiece for the Jr Blues. In net, Peoria's Dakota Meyer made 35 stops, while Hunter Smith stopped 15 shots for St Louis.
Toledo Cherokee 4 @ Cincinnati Thunder 3 (OT) - The Toledo Cherokee scored two unanswered goals – including an OT winner – to carry them to a 4-3 win over the Cincinnati Thunder. Bauer Cooper, Spencer Sandberg, Anthony Weinrich, and Matt Mintun scored for the Cherokee, while Bandon Holt, AJ Papcunik, and Brody Nielson each notched one for the Thunder. In net, Ricardo Gonzalez made 23 saves for Toledo, while Nick Vanwinkle stopped 49 shots for Cincinnati.
Rochester Ice Hawks 1 @ La Crosse Freeze 8 - The Rochester Ice Hawks opened the scoring, but eight unanswered goals brought the La Crosse Freeze to an 8-1 win. Brock Zukowski, Clayton Lackey, Benjamin Beversdorf, Brandon Ratzloff, Thomas Magnavite (2), Matthew Francois, and Marcus Tilmon put up points for the Freeze, while Michael Smits scored the lone Ice Hawks goal. Between the pipes, William Graves made 17 stops for La Crosse, while Tait Carlson and Luke Murphy made 25 and 15 saves – respectively – for Rochester.