Friday Finals: Evansville opens season with win
September 16, 2017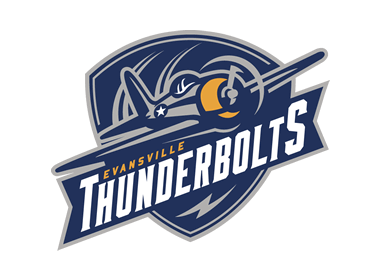 North Iowa Bulls 9 @ Wisconsin Whalers 2 - The North Iowa Bulls grabbed an early lead on their way to a 9-2 victory over the Wisconsin Whalers. Bulls' Mitch Dolter notched a hat trick in the match, while Josh Arnold scored twice, and Cameron Fagerlee, Brendan Studioso, Matt Gruber, and Brandon Caudill each found the back of the net once. Nick Rogers scored both the Wisconsin Whalers goals. North Iowa netminder Colin Cain made 26 saves in the game, while Alex Hufford and Brendan Earls made 23 and 15 saves – respectively – for Wisconsin.
Alexandria Blizzard 5 @ Breezy Point North Stars 3 - The Breezy Point North Stars opened the game, but a second period come back resulted in a 5-3 score in favor of the Alexandria Blizzard. Logan Nelson, Brett Meister, Josiah Roen, Brenden Payne, and Alec Skar each notched one for the Blizzard, while Jared Fladebo, Dylan Borseth, and Alex Flicek found the back of the net for the North Stars. In net, Alexandria's Brady Meyers made 42 saves, while Bronson Moore stopped 26 shots for Breezy Point.
Point Mallard Ducks 3 @ Evansville Junior Thunderbolts 4 - The Evansville Junior Thunderbolts grabbed an early lead to earn a 4-3 win over the Point Mallard Ducks. Christian Alvegran, Frankie Cardinale, Brandon Rozema, and Mickey Zahoran each scored one for the Jr Thunderbolts, while Jesse Stepp, Eli Kendall, and JJ Landers each grabbed a point for the Ducks. Defensively, Bryan Linenburg made 39 stops for Evansville, and Joey Bernardini made 36 saves for Point Mallard.
Gillette Wild 3 @ Helena Bighorns 6 - The Helena Bighorns grabbed an early lead to carry them to a 6-3 victory over the Gillette Wild. Jarett Scheibel, Hayden Sietz (2), Dylan Goulet (2), and Ben Kottmeier all scored for the Bighorns, and Jack Oberg, Nick Stockert, and Garrett Conroy each notched one for the Wild. In net, Nick Battaglia stopped 33 shots for Helena, and Cody Grogan and Aaron LaChance made 37 and 9 saves – respectively – for Gillette.
Missoula Junior Bruins 2 @ Yellowstone Quake 3 - Tied after the first twenty minutes, the Yellowstone Quake notched a late second period goal to grab the lead – and the 3-2 win – over the Missoula Junior Bruins. Mason Stewart, Carter Johnson, and Inias Steyaert each scored one for the Quake, and Rhys Cottle and Austin Dennison found the back of the net for the Junior Bruins. In net, Jonatan Persson made 75 stops for the Quake, while Duncan Wiest stopped 50 shots against Missoula.