Saturday Scores: Bighorns, Quake sweep to open 2017-18 season
September 17, 2017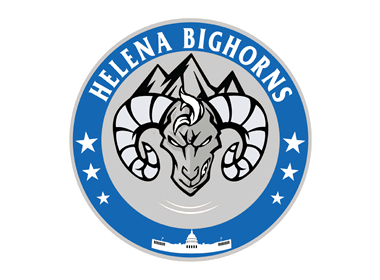 Mid Cities Jr Stars 2 @ Texas Brahmas 1 - The Mid Cities Jr Stars opened their season with a 2-1 victory over the Texas Brahmas. Dalton Caesar and Tyler Schulz earned points for the Jr Stars, while Kyle Cote notched the only Brahmas' goal. In net, Mid Cities' Jake Ange made 35 stops, while Tyler Myers stopped 25 shots for Texas.
Cape Cod Islanders 1 @ New England Stars 2 - The New England Stars grabbed an early lead on their way to a 2-1 victory over the Cape Cod Islanders. Cole Archambeault and Tyson Gudaitis each found the back of the net for the Stars, and Cam St. Amand scored the lone Islanders goal. New England goaltender Sage Broda made 26 saves on the night, while Esa Maki stopped 34 shots for Cape Cod.
Jersey Shore Wildcats 5 @ Niagara Falls PowerHawks 3 - The Jersey Shore Wildcats grabbed an early lead on their way to a 5-3 win over the Niagara Falls PowerHawks. Tim O'Connor, Dinmukhamed Dzhangarashev, Michael Gulawsky, Reginald Hunter, and Nick Ventura each got on the scoreboard for the Wildcats, while Stephen Minichiello (2) and Andrew Logar scored for the PowerHawks. Jersey Shore goaltender Nick Anastasia made 38 saves on the night, while Theo Heropoulas stopped 23 shots for Niagara Falls.
Toledo Cherokee 4 @ Pittsburgh Vengeance 2 - The Toledo Cherokee came back from a 1-0 deficit to defeat the Pittsburgh Vengeance, 4-2. Tristin Snyder scored twice for the Cherokee, while Spencer Sandberg and EJ Gilbert each scored once. For Pittsburgh, Ian Edgar and Dominick Glavach each found the back of the net. In net, Toledo's Ricardo Gonzalez made 44 stops, while Jacob Zab made 27 saves for the Vengeance.
Evansville Jr Thunderbolts 4 @ Point Mallard Ducks 2 - An early first period lead helped the Evansville Jr Thunderbolts to a 4-2 victory over the Point Mallard Ducks. Frankie Cardinale III (2), Mickey Zahoran, and Mitchell Hoon scored for the Thunderbolts, and Mason Evans and Tyler Trombly each found the back of the net for the Ducks. In net, Bryson Linenburg made 16 stops for Evansville, while Chris O'Shaughnessy stopped 10 shots for Point Mallard.
Long Beach Sharks 2 @ Maine Wild 3 (OT) - Brayden Roberts, Jayce Dorman, and Mason Ledbetter each scored for the Wild in a 3-2 win over Long Beach. CJ Smith and Jackson Wellmeyer also scored for the Sharks.
Dayton Falcons 0 @ Metro Jets 10 - Metro Jets goaltender Jacob McClelland ut up a shutout, stopping all 13 shots he faced, to help push his team to a 10-0 win over the Dayton Falcons. Dayton goaltenders also put up save numbers – Nick Vanwinkle made 25 saves, while Danny Miller made 47. Devlin Macaulay, Connor Inger (2), Mathieu LaForest (2), Dan Suszek, Jaylen Dziegelewski, Joey Bruce (2), and Dante Trapiss all got on the scoresheet for the Jets.
Northeast Generals 6 @ Oswego Stampede 3 - The Northeast Generals scored four unanswered goals to push them to a 6-3 win over the Oswego Stampede. Jacob Kelly (2), Bransen Mackey, Brian Shea, Stephen Toal, and Austin Braley scored for the Generals, while Eddie Cannon (2) and Will Walker found the back of the net for the Stampede. Northeast goaltender Kyle Wagner made 30 saves on the night, while Steven Kozikoski stopped 43 shots for Oswego.
La Crosse Freeze 4 @ Peoria Mustangs 2 - The La Crosse Freeze grabbed an early lead to carry them to a 4-2 victory over the Peoria Mustangs. Thomas Magnavite, Jacob Garman, Clayton Lackey, and Alec Seeger each notched one for the Freeze, and Ian McHenrey and Austin Keil found the back of the net for the Mustangs. La Crosse's Jacob Silberstein made 33 saves on the night, while Zack Freiburger made 25 stops for Peoria.
North Iowa Bulls 4 @ Wisconsin Whalers 3 - A late third period goal secured the 4-3 victory for the North Iowa Bulls over the Wisconsin Whalers. Mitch Dolter, Josh Arnold, Tyler Bump, and Bryceton Butkiewicz each scored for the Bulls, and Nick Rogers (2) and Alex Gille got on the board for the Whalers.
Lansing Wolves 2 @ Wooster Oilers 1 – No Report Available
Southern Tier Xpress 10 @ Roc City Royals – No Report Available
Willmar WarHawks 4 @ Breezy Point North Stars 3- After a scoreless first period, the Willmar WarHawks scored four goals in the third period to bring them to a 4-3 win over the Breezy Point North Stars. Riley Dixon, Peyton Polstad, Zach Martin, and Cameron Pries each scored one for the WarHawks, and Jakob Parisien, Josh Maucieri, and Dawson Kram notched on goal apiece for the North Stars. In net,
Alexandria Blizzard 1 @ Granite City Lumberjacks 3 - The Granite City Lumberjacks grabbed an early lead on their way to a 3-1 win over the Alexandria Blizzard. Owen Sikich, Logan Neu, and Braden Altena each notched one for the Lumberjacks, while Brett Meirter scored the lone Blizzard goal. In net, David Mulligan made 12 saves for Granite City, while Alexandria's Brady Meyers made 26 saves.
Gillette Wild 1 @ Helena Bighorns 2 - A busy middle period determined the game – resulting in a 2-1 victory for the Helena Bighorns over the Gillette Wild. Hayden Sietz and Nicholas Noel scored for the Bighorns, while Jack Oberg notched the lone Wild goal. Defensively, Nick Battaglia made 33 stops for Helena, while Aaron LaChance stopped 31 shots for Gillette.
Bozeman Icedogs 2 @ Great Falls Americans 5 - The Great Falls Americans played a strong second period to secure a 5-2 victory over the Bozeman Icedogs. Matt Janke, Cody Dearing, Luke Richesin, Garrett Peters, and Nate Simpson each scored for the Americans, while Daniel Davis and Nick DuLong each put up points for the Icedogs. In net, Mack Willey stopped 14 shots for Great Falls, and Drew Pehrson and Parker Orchard made 20 and 34 saves, respectively, for Bozeman.
Missoula Junior Bruins 1 @ Yellowstone Quake 7 - The Yellowstone Quake had a dominating second period to lead them to a 7-1 victory over the Missoula Junior Bruins. Riley Buller (2), Justin Dumont, Ian Doner, Jack Moore, Carter Johnson, and Mason Stewart all scored for the Quake, while Cameron Cunningham notched one for the Junior Bruins. In net, Yellowstone's Reid Waszczenko made 32 saves, while Brian Thomas and Billy Yoder made 40 and 8 stops each for Missoula.