Saturday Scores: Quake stay perfect with sweep
September 24, 2017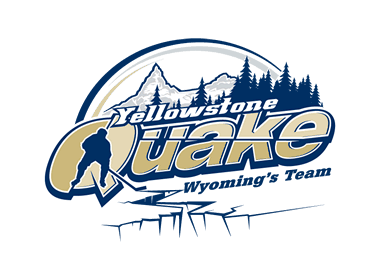 Sunday Box Scores
Bozeman Icedogs 1 @ Yellowstone Quake 10 - The Yellowstone Quake started off strong, resulting in a 10-1 win over the Bozeman Icedogs. Jack Moore (3), Mason Stewart (2), Ethan Sievek, Jake Ford, Ian Doner, Riley Buller, and Justin Dumont each scored for the Quake, while Ryan Stokes notched the lone Icedogs goal. In net, Yellowstone's Jonatan Persson made 14 stops, while Drew Pehrson stopped 43 shots for Bozeman.
Point Mallard Ducks 3 @ Atlanta Capitals 5 - A pair of goals from Jason Ladzinski in the second period helped push the Atlanta Capitals to a 5-3 win over the Point Mallard Ducks. Nick Sleeper, Talon Medure, and Cameron Smith also scored for the Capitals, while Fletcher Chun, Jesse Stepp, and Mason Evans each found the back of the net for the Ducks.
Binghamton Junior Senators 4 @ New England Stars 5 - After starting the second down 2 goals, the New England Stars came back to defeat the Binghamton Junior Senators, 5-4. Zachary Cormier, Tyson Gudaitis, Connor Barter, Hunter Norris, and Michael Lempiainen each notched one for the Stars, and Brad Becker and Ryan Flanagan (3) scored for the Junior Senators. In net, New England's Sage Broda made 27 saves, while Colin Burgess stopped 22 shots for Binghamton.
Maine Wild 6 @ Cape Cod Islanders 7 - With both teams playing strong offensive games, the Cape Cod Islanders narrowly pulled out a win with a 7-6 win over the Maine Wild. Christopher Constable, Cody Doyon, Cole Therrien (2), Matthew Hinckley, and Cam St. Amand (2) scored for the Islanders, while Jeffrey Gratz (2), Jayce Dorman, Brady Bannon (2), and Josef Mehall found the back of the net for the Wild. In net, Cape Cod's Esa Maki made 20 saves, while Benjamin Jenkins and Marcus Mitchell made 23 and 3 saves respectively for Maine.
Metro Jets 3 @ Pittsburgh Vengeance 0 - Metro Jets goaltender Brian Tallieu stopped all 21 stops he faced to help his team to a 3-0 shutout victory over the Pittsburgh Vengeance. Aaron Shahin, Joey Bruce, and Griffin Sawyer scored for the Jets. Vengeance goalie Caden Shell made 42 saves.
Niagara Falls PowerHawks 2 @ Skylands Kings 4 - Tied at two after forty minutes of play, the Skylands Kings scored two third period goals to secure a 4-2 win over the Niagara Falls PowerHawks. Dylan Dinzik (2), Eric Vanderhoff, and Craig Garrigan each scored for the Kings, and Anthony Tomassi and Collin Rutkowski found the back of the net for the PowerHawks. Skylands' Mathias Yttereng made 46 saves, while Theo Heropoulas stopped 29 shots for Niagara Falls.
Lansing Wolves 4 @ Toledo Cherokee 3 - A hat trick from Brendan Smith helped the Lansing Wolves to a 4-3 victory over the Toledo Cherokee. Bear Ross also scored for the Wolves, while EJ Gilbert, Zachary Perry, and Spencer Sandberg each notched one for the Cherokee. In net, Lansing's Drake Deering made 25 saves, while Ricardo Gonzalez stopped 42 shots for Toledo.
Dayton Falcons 4 @ Nashville Predators 3 (OT) - The Dayton Falcons came back from a two goal deficit to defeat the Nashville Predators, 4-3, in OT. Brandon Holt, Brody Nielsen, AJ Papcunik, and Griffin Bechtolt scored for the Falcons, and Jamie Chasles, Jack Tirey, and Declan O'Neal notched goals for the Predators.
Jersey Shore Wildcats 4 @ Oswego Stampede 3 (OT) - Jersey Shore Wildcat Dinmukhamed Dzhangarashev notched an OT winner to carry his team to a 4-3 victory over the Oswego Stampede. Tim O'Connor and Zack Mullen (2) also scored for the Wildcats, while Trevor Forsythe, Noah Cauchi, and Eddie Cannon found the back of the net for the Stampede. Jersey Shore's Nick Anastasia made 24 saves, while Oswego's Ben White made 34 stops on the night.
Louisiana Drillers 0 @ Mid Cities Junior Stars 5 - Mid Cities Junior Stars goaltender Jake Ange made 27 saves to help his team to a 5-0 shutout victory over the Louisiana Drillers. Matt Greco, Conor Simpson, Nick Sheridan, Nick Snyder, and Dalton Caesar each scored one for the Junior Stars. Drillers netminder Christian Kazoleas made 38 saves on the night.
Evansville Jr Thunderbolts 2 @ Peoria Mustangs 5 - The Peoria Mustangs grabbed an early lead on their way to a 5-3 win over the Louisiana Drillers. Austin Keil (2), Jack Power-Wayvon, Ian McHenrey, and Peter Miller scored for the Mustangs, while Frankie Cardinale III and Kody Kifer notched one goal each for the Jr Thunderbolts. In net, Peoria's Dakota Meyer made 25 saves, while Sam Tucker and Bryson Linenburg made 4 and 33 saves each for Evansville.
North Iowa Bulls 9 @ La Crosse Freeze 1 - The North Iowa Bulls achieved an early lead to defeat the La Crosse Freeze, 9-1. Jake Joyaux, Tyler Bump (3), Brandon Caudill, Brendan Studioso, Mitch Dolter, Dominic Skrelja, and Josh Arnold scored for the Bulls, while Matthew Francois scored the lone Freeze goal. North Iowa's Drew Scites stopped 19 shots, while Jacob Silberstein and William Graves made 12 and 26 saves, respectively, for La Crosse.
St Louis Jr Blues 5 @ Wisconsin Whalers 4 (SO) - Dylan Carroll notched a shootout goal for the St Louis Jr Blues, resulting in a 5-4 SO victory over the Wisconsin Whalers. Carroll also scored in regulation, alongside Daniel Dunaway (2), and Ivan Galaguzov for the Jr Blues, while Carter Grobstick, Tyson Rohrer, Nick Rogers, and John Vandervalk scored for the Whalers. St Louis goaltender Hunter Smith made 32 saves, while Brendan Earls and Alex Hufford made 27 and 37 saves, respectively, for Wisconsin.
Breezy Point North Stars 2 @ Rochester Ice Hawks 3 - The Rochester Ice Hawks grabbed an early lead on their way to a 3-2 win over the Breezy Point North Stars. Michael Smits, Trevor Witthus, and Austyn Renn each scored for the Ice Hawks, while Austin Langworthy grabbed both goals for the North Stars. In net, Rochester's Drew Schenkenberg made 24 saves, while Bronson Moore stopped 47 shots for Breezy Point.
L/A Nordiques 7 @ Long Beach Sharks 1 - The L/A Nordiques grabbed an early lead on their way to a 7-1 win over the Long Beach Sharks. Patrick Romano, Caleb Labrie (2), Armand O'Keefe, Clifford Ogle, Joshua Malone, and Shayne Plummer each scored for the Nordiques, while Adrian Edery notched the only Sharks goal.
College Station Spirit 3 @ Texas Brahmas 10 - A busy third period for the Texas Brahmas helped them secure a 10-3 win over the College Station Spirit. Sam Sykes (2), Kyle Cote (2), Jake Casto, Hunter Bersani, Cameron Bickford, Fuma Kasai, Cameron Tobey, and Michael Walsh all scored for the Brahmas, while Blake Elliot, Mark Strazisar, and Hunter Frado each notched one for the Spirit. In net, Texas goalie Tyler Myers made 11 saves, while Ryan O'Toole stopped 41 shots for College Station.
Willmar WarHawks 4 @ New Ulm Steel 3 (SO) - Cameron Pries scored the only shootout goal, resulting in a 4-3 SO victory for the Willmar WarHawks over the New Ulm Steel. Jordan Cooper (2), and Jacob Berkowitz scored in regulation for the WarHawks, while Tom Reilly, and Kirk Coppock (2) notched goals for the Steel. In net, Willmar's Brady Anderson made 27 saves, while Ryan Beilenberg stopped 36 shots for New Ulm.
Alexandria Blizzard 1 @ Granite City Lumberjacks 4 - After a slow start, the Granite City Lumberjacks scored three unanswered goals on their way to a 4-1 win over the Alexandria Blizzard. Owen Sikich, Logan Neu, Hunter Schwehr, and Grant Troumbly each scored for the Lumberjacks, while Brett Meister scored the lone Blizzard goal. Granite City's David Mulligan made 23 saves on the night, and Brady Meyers stopped 25 shots for Alexandria.
Helena Bighorns 4 @ Great Falls Americans 6 - The Great Falls Americans grabbed an early lead to secure a 6-3 victory over the Helena Bighorns. Tanner Rath (2), Matt Larson, Goodman Weston, Cody Dearing, and Adam Vandenbos all scored for the Americans, while Ben Kottmeier (3) and Gavin Cline scored for the Bighorns. In net, Great Falls' Bryan Sharp made 16 stops, while Nick Battaglia and Cody Brewer made 12 and 16 saves, respectively, for Helena.
Gillette Wild 5 @ Missoula Junior Bruins 6 (OT) - An OT goal from Rhys Cottle pushed the Missoula Junior Bruins to a 6-5 win over the Gillette Wild. Cottle also scored in regulation for the Junior Bruins, alongside Austin Dennison, Cameron Cunningham, Parker Todd, and Misha Akatnov. For the Wild, Gage Thompson (2), Derek Scoggins (2), and Coleman Varty found the back of the net. Defensively, Missoula's Duncan Wiest made 40 saves, while Cody Grogan and Gabrial Lepper made 28 and 19 saves, respectively, for Gillette.