Saturday Scores: Bulls snap Jets streak in clash of NA3HL powers
October 1, 2017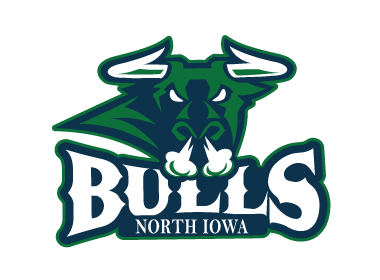 North Iowa Bulls 7 @ Metro Jets 2-The North Iowa Bulls grabbed an early lead to defeat the Metro Jets, 7-2. Dominic Skrelja (2), Bryceton Butkiewicz, Josh Arnold, Cameron Fagerlee, Tyler Bump, and Isaac Baron each scored for the Bulls, while Connor Inger and Jhuwon Davis got on the scoresheet for the Jets. In net, North Iowa's Colin Cain made 33 saves, while Andrew Kormos and Brian Tallieu made 16 and 3 saves, respectively, for Metro. The win snapped Metro's 57-game regular season winning streak.
Oswego Stampede 0 @ New England Stars 3 - The New England Stars defeated the Oswego Stampede in a 3-0 shutout win after goaltender Sage Broda stopped all 15 shots he faced. Michael Lempiainen, Derek Flynn, and Tyson Gudaitis each notched one for the Stars. Oswego's Ben White made 38 saves in net.
Mid Cities Jr Stars 5 @ Louisiana Drillers 0 - Mid Cities Jr Stars' goaltender Jake Ange made 12 saves to bring his team to a 5-0 shutout victory over the Louisiana Drillers. Logan High scored twice for the Jr Stars, and Nick Snyder, Nick Sheridan, and Dalton Caesar scored once. Ian Clifford made 38 saves while in net for Louisiana.
Long Beach Sharks 4 @ Cape Cod Islanders 0-Long Beach Shark Ryan Cortez made 24 saves on the way to a 4-0 shutout win over the Cape Cod Islanders. Mike Walsh notched a hat trick for the Sharks, and Noah Carlock got on the scoreboard as well. Cape Cod's Esa Maki made 24 saves on the night.
Wooster Oilers 0 @ Pittsburgh Vengeance 2-A pair of goals from Dominick Glavach in the third period were the only goals of the game, resulting in a 2-0 victory for the Pittsburgh Vengeance over the Wooster Oilers. Pittsburgh's Tyler Hawk made 19 saves for a shutout, while Tim Carpenter stopped 26 shots for the Oilers.
St Louis Jr Blues 12 @ Dayton Falcons 0-The St Louis Jr Blues netminder Hunter Smith made 3 saves to secure a 12-0 shutout win over the Dayton Falcons. Matthew Hohl, Daniel Dunaway (2), Brendan Biffignani, Malwin Nilsson, Ivan Galaguzov, Nathan McComb (2), Matthew Monreal, Tom Yurisich, Melwin Nilsson, and Ethan Dabbs scored for the Jr Blues. In net, Dayton Falcons Danny Miller and Nick Vanwinkle made 46 and 27 saves, respectively.
Jersey Shore Wildcats 1 @ L/A Nordiques 6-The L/A Nordiques grabbed an early lead on their way to a 6-1 win over the Jersey Shore Wildcats. Armand O'Keefe, Crewz Berry, Shayne Plummer (2), Andrew McCormick, and Kyle Secor each scored for the Nordiques, while Tim O'Connor notched one for the Wildcats. In net, L/A's Jason St Pierre made 19 stops, while Nick Anastasia and Nicholas Sesock made 14 saves each for Jersey Shore.
Toledo Cherokee 4 @ Southern Tier Xpress 2-The Toledo Cherokee maintained a strong offensive presence on their way to a 4-2 victory over the Southern Tier Xpress. EJ Gilbert, Zachary Perry, Michael Papaioannou, and Nick Nappi each scored for the Cherokee, while Harry Payne and Mickenzie Restle found the back of the net for Southern Tier. Toledo's Ricardo Gonzalez made 55 saves on the night, while Ryan Pascarella stopped 34 shots for the Xpress.
College Station Spirit 1 @ Point Mallard Ducks 10-The Point Mallard Ducks had a strong, five goal second period to help them to a 10-1 win over the College Station Spirit. Stephen Herbel, Yuval Halpert (2), Fletcher Chunn (3), Matt Goodman, Tyler Trombly, Nik Fort, and Charlie Scherberger scored for Point Mallard, while Mark Strazisar notched the lone Spirit goal. In net, Ducks goaltender Joey Bernardini made 12 saves, while Trace Parker and Ryan O'Toole made 28 and 12 saves, respectively, for College Station.
Skylands Kings 1 @ Binghamton Junior Senators 9-The Binghamton Junior Senators' strong offensive presence lead them to a 9-1 win over the Skylands Kings. Lindros Beard (2), Jeremy Wilber, Ryan Flanagan (2), Brad Becker, Eric Melso, Geoffrey LaMorre, and Michael Padgeon scored for the Junior Senators, and Eric Vanderhodd scored the lone Kings goal. In net, Thomas Sullivan made 13 stops for Binghamton, while Skylands' Josh Sears stopped 56 shots.
Atlanta Capitals 6 @ Evansville Jr Thunderbolts 1-The Atlanta Capitals grabbed an early lead to secure a 6-1 win over the Evansville Jr Thunderbolts. Cameron Smith, Tanner Opie, Oliver Lester (2), Dillon Steh, and Talon Medure scored for the Capitals, while Brandon Rozema notched one for the Jr Thunderbolts. In net, Atlanta's Kyle Konin made 38 saves, while Bryson Linenburg stopped 48 shots for Evansville.
Willmar WarHawks 6 @ Rochester Ice Hawks 1-The Willmar WarHawks started off strong, resulting in a 6-1 win over the Rochester Ice Hawks. Jordan Cooper, Keegan Bauman, Braden Shea (2), Max Oelkers, and Peyton Bolstad scored for the WarHawks, and Sylvain Rooney notched one for the Ice Hawks. Willmar's Luke Fry and Drake Voell made 9 and 18 saves, respectively, while Drew Schenkenberg stopped 52 shots for Rochester.
Alexandria Blizzard 5 @ New Ulm Steel 4 (OT)-An OT goal from Marco Zink helped the Alexandria Blizzard to a 5-4 win over the New Ulm Steel. Zink also scored in regulation, alongside Josiah Roen, Alec Skar, and David Carey. For New Ulm, Bayler Kraus, Kirk Coppock, Vitaliy Nosov, and Jack Parks found the back of the net. Alexandria's Brady Meyers made 30 saves on the night, while Ryan Beilenberg stopped 17 shots for the Steel.
Niagara Falls PowerHawks 8 @ Roc City Royals 1-The Roc City Royals scored first, but eight unanswered goals led the Niagara Falls PowerHawks to an 8-1 victory. Andrew Logar (2), Evan Korpolinski, Stephenn Minichiello, Frankie Bodami, Brandon Schweickert (2), and Brandon Snyder scored for the Powerhawks, while Brandon Corey notched one for the Royals. In net, Niagara Falls' Kris Augustine made 13 saves, while Frederick Peters stopped 58 shots for Roc City.
Granite City Lumberjacks 5 @ Breezy Point North Stars 0-The Granite City Lumberjacks shutout the Breezy Point North Stars in a 5-0 win. Granite City goaltender Nick Bucklin made 30 saves for the shutout, while Bronson Moore made 43 saves for Breezy Point. Ryan Pearson scored twice for the Lumberjacks, while Nick Castro, Owen Sikich, and Hunter Schwehr scored once.
Great Falls Americans 5 @ Gillette Wild 2-The Great Falls Americans came back from a 2 goal deficit to win, 5-2, over the Gillette Wild. Jens Juliussen, Kody Thomas, Matt Janke, Tanner Rath, and Payton McSharry scored for the Americans, while Brooks Mitzel and Austin Newsome notched goals for the Wild. In net, Great Falls goaltender Mack Willey and Gillette's Aaron LaChance each made 35 saves.
Yellowstone Quake 1 @ Helena Bighorns 4-The Helena Bighorns scored first on their way to a 4-1 win over the Yellowstone Quake. Ben Kottmeier, Shawn Mitchell, Jarett Scheibel, and Nicholas Noel scored for the Bighorns, while Jacob Shuldt notched one for the Quake. In net, Nick Battaglia made 54 saves for Helena, while Reid Waszczenko stopped 43 shots for Yellowstone.
Peoria Mustangs 8 @ Nashville Jr Predators 1-The Nashville Jr Predators opened the game, but the Peoria Mustangs scored eight unanswered goals on their way to an 8-1 win. Zachary Ash (2), Brady Jackson, Austin Keil, Braden Stewart, Rhett McDonald (2), and Cody Layne scored for the Mustangs, while Ilja Grekovs notched one for the Jr Predators. In net, Peoria's Jaden Gardner made 17 saves, while Alex Silver and Nikon Yazdani made 19 and 10 stops, respectively, for Nashville.