Sunday Wrap-Up: Atlanta stays perfect with sweep
October 2, 2017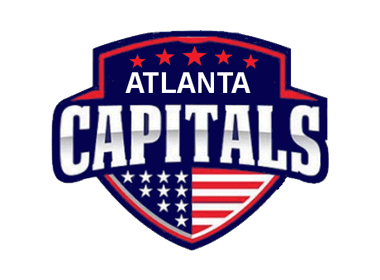 Atlanta Capitals 7 @ Evansville Jr Thunderbolts 2-A strong second period for the Atlanta Capitals helped them to a 7-2 win over the Evansville Junior Thunderbolts. Keith Gustin, Austin Smith, Joey Lajcaj, Oliver Lester, Cameron Smith, Talon Medure, and Tanner Opie got on the scoreboard for the Capitals, while Jr Thunderbolts Oliver Joensson scored twice. Atlanta netminder Kyle Konin stopped 19 shots, while Evansville's Sam Tucker and Brendan Barada made 8 and 36 saves.
Southern Tier Xpress 2 @ Pittsburgh Vengeance 5-After falling down by one after twenty minutes, the Pittsburgh Vengeance came back to defeat the Southern Tier Xpress, 5-2. Dominick Glavach, James Unger, Simon Soderberg, Justin Shephard, and Thomas Polster scored for the Vengeance, while Tristan Mock and Nate Paar each notched one for the Xpress. In net, Pittsburgh's Joel De Simone made 31 saves, while Ryan Pascarella stopped 40 shots for Southern Tier.
North Iowa Bulls 5 @ Metro Jets 3-The North Iowa Bulls held onto the lead the whole game, winning 5-3 over the Metro Jets. Mitch Dolter, Jake Joyaux, Dominic Skrelja (2), and Isaac Baron scored for the Bulls, while Aaron Shahin, George Hansen, and Connor Inger notched goals for the Jets. North Iowa's Colin Cain made 28 stops in net, while Brian Tallieu and Andrew Kormos stopped 9 and 16 shots – respectively – for Metro.
Roc City Royals 0 @ Niagara Falls PowerHawks 9-Niagara Falls PowerHawk Kris Augustine made 13 saves for a 9-0 shutout victory over the Roc City Royals. Nathan Walerowicz, Matthew Minichello (3), Andrew Logar (2), Stephen Minichiello (2), and Brandon Schweickert all notched goals for the PowerHawks. Roc City's Josh Martinez stopped 58 shots.
Oswego Stampede 2 @ New England Stars 1-Oswego Stampede goaltender Steven Kozikoski stopped 49 shots to lead his team to a 2-1 win over the New England Stars. Josh Wallace and Trevor Forsythe scored for the Stampede, and Connor Barter notched one for the Stars. New England's Andrew Ghimpeteanu made 17 saves on the night.
St Louis Jr Blues 7 @ Dayton Falcons 0-St Louis Jr Blue goaltender Blake Bjella made 10 saves to help his team to a 7-0 shutout win over the Dayton Falcons. Joe Papa (2), Ethan Dabbs, Dylan Carroll, Cameron McAtee, Daniel Dunaway, and Ivan Galaguzov scored for the Jr Blues. Dayton's Kyle Bavis and Danny Miller made 13 and 33 saves, respectively.
College Station Spirit 0 @ Point Mallard Ducks 5-Point Mallard Duck Joey Bernardini stopped all 25 shots he faced to help his team to a 5-0 shutout win over the College Station Spirit. Jesse Stepp, Fletcher Chun (2), Kevin LaPlante, and Austin Wilks scored for the Ducks. College Station goalie Ryan O'Toole stopped 43 shots.
Long Beach Sharks 1 @ Cape Cod Islanders 5-The Cape Cod Islanders gave themselves an early lead to set them up for a 5-1 win over the Long Beach Sharks. Cam St Amand, Jake Caplan (2), Billy Purdue, and Jack Conway scored for the Islanders, while CJ Smith notched one for the Sharks. Cape Cod netminder Noah Bird made 29 saves, while Ryan Cortez stopped 39 shots for Long Beach.
Peoria Mustangs 5 @ Nashville Jr Predators 1-The Peoria Mustangs scored a quick goal to set the pace of the game, ending in a 5-1 victory over the Nashville Jr Predators. Alec Mickel, Cody Layne, Peter Miller, Blake Finley, and Brady Jackson scored for the Mustangs, while Jerzy Gus notched one for the Jr Predators. Peoria goaltender Zack Freiburger made 18 saves, while Davin Naidow stopped 26 shots for Nashville.
Mid Cities Jr Stars 5 @ Louisiana Drillers 6- A steady offensive presence helped the Louisiana Drillers to a 6-5 win over the Mid Cities Jr Stars. Mitch Dolese, Brandon Morgan, Evan Hale, Tucker Alspaugh, and Brandon Vukasin (2) scored for the Drillers, while Matt Greco, Matt Hutton (3), and Logan High found the back of the net for the Jr Stars. Louisiana's Christian Kazoleas made 58 saves, while Ravi Khatri and Jake Ange made 10 and 9 saves, respectively, for Mid Cities.