Sunday Wrap-Up: Freeze extend winning streak
October 9, 2017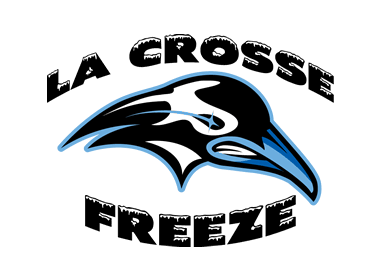 Willmar WarHawks 3 @ La Crosse Freeze 4 (OT)-La Crosse Freeze forward Laudon Poellinger scored early in overtime to earn the 4-3 victory over the Willmar WarHawks. Brock Zukowski, Brandon Ratzloff, and Keation Caplis also scored for the Freeze, and Braden Shea, Cameron Pries, and Keegan Bauman earned points for the WarHawks. La Crosse's Jacob Silverstein made 30 saves, while Brady Anderson stopped 26 shots for Willmar.
Toledo Cherokee 1 @ Metro Jets 6-The Metro Jets scored five unanswered goals on their way to a 6-1 win over the Toledo Cherokee. Joey Bruce, Griffin Sawyer, Jhuwon Davis, Kyle Gierman, and Connor Inger (2) scored for the Jets, while Caleb Williams notched one for the Cherokee. In net, Metro's Brian Tallieu made 18 saves, while Ricardo Gonzalez stopped 52 shots for Toledo.
New England Stars 4 @ Maine Wild 3 (OT)-After notching a late third period goal to send the game into overtime, the Maine Wild dropped the game, 4-3, to the New England Stars. Douglas Herling, Derek Flynn (2), and Connor Barter scored for the Stars, while Josef Mehall, Mason Ledbetter, and Tyler Webb notched goals for the Wild. New England's Andrew Ghimpeteanu made 15 stops, while Ben Jenkins stopped 34 shots for Maine.
Skylands Kings 3 @ Oswego Stampede 2 (OT)-Skyland King Steven Ford scored 33 seconds into overtime to secure a 3-2 win over the Oswego Stampede. Craig Garrigan and Eric Vanderhoff also scored for the Kings, while Josh Wallace and Eddie Cannon got on the scoreboard for the Stampede. Skylands' Mathias Yttereng made 36 saves, while Ben White stopped 38 shots for Oswego.
Pittsburgh Vengeance 2 @ Lansing Wolves 1-A pair of goals from Dominick Glavach of the Pittsburgh Vengeance decided the game – a 2-1 victory over the Lansing Wolves. Ryan Weaver scored for the Wolves. Pittsburgh's Tyler Hawk made 29 saves, while Drake Deering stopped 22 shots for Lansing.
Point Mallard Ducks 5 @ Dayton Falcons 0-Point Mallard Duck Chris O'Shaughnessy made 12 saves for a 5-0 shutout victory over the Dayton Falcons. Tyler Trombly, Fletcher Chun, Jesse Stepp (2), and Eli Kendall scored for Point Mallard. Dayton's Danny Miller made 24 saves.
Cape Cod Islanders 4 @ Northeast Generals 3-A pair of third period goals helped the Cape Cod Islanders come back and defeat the Northeast Generals, 4-3. Cam St Amand, Cody Doyon, Jack Conway, and Cole Therrien scored for the Islanders, and Marc Faia (2) and Luke Whalen scored goals for the Generals. In net, Cape Cod's Esa Maki made 39 stops, while Kyle Wagner stopped 22 shots for Northeast.
Atlanta Capitals 2 @ Louisiana Drillers 3-A goal in each period carried the Louisiana Drillers to a 3-2 victory over the Atlanta Capitals. Charles Credeur, Brandon Vukasin, and Alex Regino scored for the Drillers, and Dillon Steh and Cameron Smith each notched one for the Capitals. Louisiana's Griffin Varricchio made 44 saves, while Elijah Gibbons stopped 25 shots for Atlanta.
Mid Cities Jr Stars 7 @ College Station Spirit 0-Mid Cities Jr Stars goaltender Jake Ange stopped 28 shots for a 7-0 shutout victory over the College Station Spirit. Remy Kesling (2), Logan High (3), Matt Hutton, and Travis Brain each scored for the Jr Stars. College Station's Ryan O'Toole made 55 saves.