Sunday Wrap-Up: Maine Wild stay hot with sweep
October 16, 2017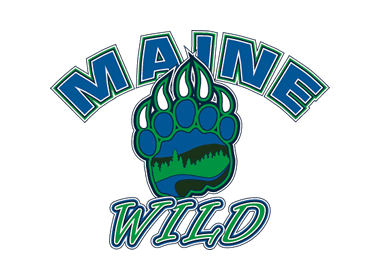 Long Beach Sharks 2 @ Maine Wild 8-The Maine Wild put forth a steady offensive presence for an 8-2 win over the Long Beach Sharks. Brady Bannon, Josh DeCarolis (2), Tyler Webb (3), and Mason Ledbetter (2) scored for the Wild, and Noah Carlock scored twice for the Sharks. Maine's Ben Jenkins and Reilly Sean made 15 and 14 saves, respectively, while Ben Vutci stopped 30 shots for Long Beach.
Toledo Cherokee 2 @ Pittsburgh Vengeance 4-Four unanswered goals drove the Pittsburgh Vengeance to a 4-2 victory against the Toledo Cherokee. Dominick Glavach, Nathaniel Schwartz, Benjamin Oslick, and Justin Bioni found the back of the net for Pittsburgh, while Tristin Snyder scored both goals for Toledo. Vengeance goaltender Tyler Hawk made 21 saves, while Ricardo Gonzalez stopped 54 shots for the Cherokee.
Northeast Generals 3 @ Roc City Royals 4-Brandon Corey scored twice for the Roc City Royals to push them to a 4-3 win over the Northeast Generals. Patrick Nowak and Corey Lewis also scored for the Royals, and Marc Faia and John Lockhead (2) scored for the Generals. Roc City's Frederick Peters made 36 saves, while Kyle Wagner made 16 saves for Northeast.
New England Stars 2 @ Binghamton Junior Senators 3 (OT)-Binghamton Junior Senator Brad Becker scored an overtime goal for the 3-2 win over the New England Stars. Lindros Beard and Jeremy Wilber scored in regulation for Binghamton, and Tyson Gudaitis and Michael Lempiainen found the back of the net for New England. Junior Senator Colin Burgess made 46 saves on the night, while Andrew Ghimpeteanu stopped 32 shots for the Stars.
Oswego Stampede 2 @ Niagara Falls PowerHawks 5-The Niagara Falls PowerHawks notched four unanswered goals to defeat the Oswego Stampede, 5-2. Brandon Tripi, Evan Korpolinski, Frankie Bodami, Stephen Minichiello, and Nathan Walerowicz scored for the PowerHawks, and Tommy Kilway and Jared Berry notched goals for the Stampede. Niagara Falls goaltender Kris Augustine made 27 saves, and Ben White stopped 46 goals for Oswego.
Lansing Wolves 4 @ Southern Tier Xpress 0-Lansing Wolves goalie Sean Finstrom made 24 saves for a 4-0 shutout win over the Southern Tier Xpress. Garret Daum, Garrison Weyh, Justin Sill, and Cameron Zucker scored for the Wolves. Southern Tier's Brandon Heacock made 29 saves.
Metro Jets 3 @ Peoria Mustangs 0-Metro Jets goaltender Brian Tallieu made 18 saves for a 3-0 shutout victory over the Peoria Mustangs. Kyle Gierman, Trevor Momot, and Griffin Sawyer each scored for the Jets. Jaden Gardner made 33 saves for Peoria.
St Louis Jr Blues 13 @ Evansville Jr Thunderbolts 4-A busy second period helped the St Louis Jr Blues to a 11-3 win over the Evansville Jr Thunderbolts. Daniel Dunaway (2), John Shively, Mark Capkovic (2), Joe Papa, Ivan Galaguzov, Matthew Monreal (2), Cameron McAtee, Jake Kram, Ethan Dabbs, and Jack Hatton scored for the Jr Blues, and Rory Scott, Mitchell Hoon, and Frankie Cardinale III (2) found the back of the net for Evansville. St Louis netminder Blake Bjella made 25 saves, while Brendan Barada and Sam Tucker stopped 5 and 22 shots, respectively, for the Jr Thunderbolts.
College Station Spirit 4 @ Louisiana Drillers 0-College Station Spirit goaltender Trace Parker made 35 saves for a 4-0 shutout victory over the Louisiana Drillers. Blake Elliot, Guy Friedrichs, Jakob Jeffries, and Preston Palamara scored for the Spirit. Louisiana's Christian Kazoleas and Griffin Varricchio made 13 and 5 stops, respectively.
Dayton Falcons 0 @ Wooster Oilers 1 – No Report