Former NA3HL, Cape Cod defenseman Brennan signs pro contract
October 19, 2017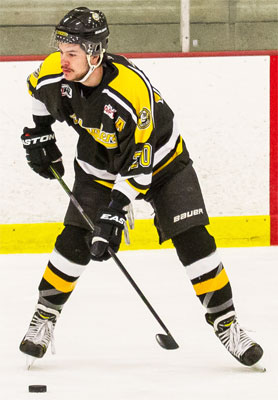 The Cape Cod Islanders of the NA3HL are proud to announce that former defenseman and assistant captain, Joe Brennan has signed a pro contract with the Danville Dashers in the Federal Hockey League.
Brennan went to camp in hopes of winning a spot on the roster and this morning his hard work was rewarded. "I am so humbled for this opportunity to play professional hockey" Brennan said "Danville is a great organization and I know that the real work is just beginning. I am looking forward to learning the pro game and I know I have to prove myself daily."
Brennan came to the Islanders in the fall of 2015 and played two seasons with the Islanders anchoring a d corps that made a run at the NA3EHL title in 2016.
"I've been texting with Joe today, he told me that today was the best day in his hockey career." Islanders owner Dan Hodge said "I couldn't be happier for a guy like him. He has worked so hard and truly should be proud that he was offered a contract. Last thing I said to him was enjoy being a professional hockey player."