Sunday Wrap-Up: Nordiques roll to sweep, 5th straight win
October 23, 2017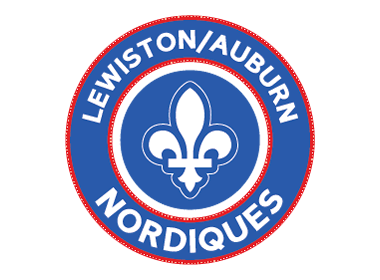 Roc City Royals 1 @ L/A Nordiques 4-A hat trick from Caleb Labrie brought the L/A Nordiques to a 4-1 victory over the Roc City Royals. Connor Kennedy also scored for the Nordiques, and Tyler Phillips notched one for the Royals. L/A's Jason St Pierre made 11 saves, while Josh Martinez stopped 34 shots for Roc City.
Skylands Kings 1 @ Jersey Shore Wildcats 3 - A goal in each period helped the Jersey Shore Wildcats to a 3-1 win over the Skylands Kings. Wildcats' goals came from Brenden Henzie, Antonio Filippello, and RC Randall, while Craig Garrigan notched one for the Kings. Jersey Shore's Nick Sesock made 14 stops, while Mathias Ytterng stopped 35 shots for Skylands.
Southern Tier Xpress 1 @ Wooster Oilers 2-The Wooster Oilers held onto an early lead for a 2-1 win against the Southern Tier Xpress. Grant Dickinson and Cole Barney scored for Wooster, and Calvin Tonzi found the back of the net for Southern Tier. Oilers goaltender Michael Hubbard made 19 saves, while Ryan Pascarella stopped 26 shots for the Xpress.
Maine Wild 7 @ Cape Cod Islanders 3-The Maine Wild started off strong and extended their lead, resulting in a 7-3 win over the Cape Cod Islanders. Mason Ledbetter (2), Tyler Webb (2), Jeffrey Gratz, Dany Shestakov, and Josh DeCarolis scored for the Wild, and Jack Conway, Mike Loone, and Tanner Little notched goals for Cape Cod. Maine's Reilly Sean made 35 saves, while Esa Maki stopped 44 shots for the Islanders.
Oswego Stampede 3 @ Northeast Generals 2 (OT) - An OT goal from Marcos Zarragoitia led the Oswego Stampede to a 3-2 win over the Northeast Generals. Dylan Gulick and Tommy Kilway scored for the Stampede in regulation, while Matt Hamel and Marc Faia found the back of the net for the Generals. In net, Owego's Ben White made 41 saves, and Lucas Souza stopped 27 shots for Northeast.
Texas Brahmas 9 @ College Station Spirit 1-The Texas Brahmas scored seven unanswered goals to drive to a 9-1 win over the College Station Spirit. Cole Tiedemann, Fuma Kasai (2), Hunter Bersani, Dreydan Ripley, Luke Bombardir, Sam Sykes (2), and Jacob Gray scored for the Brahmas, while Taner Byrd scored one for the Spirit. Texas' Carson Murison made 35 saves, while Trace Parker stopped 84 shots for College Station.