Sunday Wrap-Up: Wildcats win 7th straight, widen lead in the division
November 6, 2017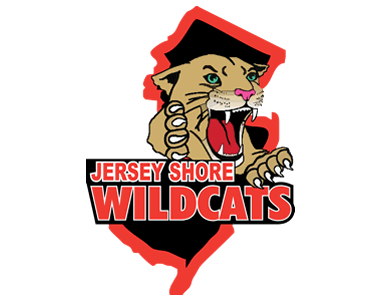 Jersey Shore Wildcats 9 @ Skylands Kings 1-The Jersey Shore Wildcats came out swinging with five goals in the first, to help them to a 9-1 win over the Skylands Kings. Antonio Filippello, RC Randall, James Lowry (2), Adam Colclough, Dinmukhamed Dzhangarashev, Tim O'Connor, Jacob Bennett, and Hunter Johnson each scored for the Wildcats, while Steven Gay found the back of the net for the Kings. Jersey Shore's Nick Sesock made 10 saves, while Josh Sears stopped 46 shots for Skylands.
Point Mallard Ducks 11 @ College Station Spirit 4 – Matt Goodman had four points to lead the Ducks to an 11-4 win and a sweep of the College Station Spirit. The Mallards were bolstered by seven goals in the 2nd period. The Ducks got 1st period goals from Jesse Stepp, Kevin LaPlante and Goodman. 2nd period markers came from Eli Kendall, who had two, Stepp also added his second and other goals came from JJ Landers, Fletcher Chun, Yuval Halpert, and Michael Dlugach. Goodman would add his second goal of the game in the 3rd period. Matthew Burton, Taner Byrd, Blake Elliott and Hunter Frado scored for the Spirit.
Lansing Wolves 2 @ Wooster Oilers 3-A third period goal decided the game, and the Wooster Oilers came out on top, 3-2. Grant Dickinson, Turner Banyasz, and Zach King each notched one for the Oilers, while Noah Pipper and Brendon Ashley got on the scoreboard for the Wolves. Wooster's Tim Carpenter and Michael Hubbard made 20 and 11 saves, respectively, while Will Ignatovich stopped 25 shots for Lansing.
L/A Nordiques 1 @ New England Stars 4-A pair of goals from both Connor Barter and Derek Flynn drove the New England Stars to a 4-1 win over the L/A Nordiques. Sam Frechette notched the only Nordique goal. New England's Andrew Ghimpeteanu made 19 stops, and Jason St Pierre and Michael Errico made 10 and 7 stops each for L/A.
Evansville Jr Thunderbolts 2 @ Peoria Mustangs 7-The Peoria Mustangs scored three goals in the first period on their way to a 7-2 win over the Evansville Jr Thunderbolts. Cody Layne, Ian McHenrey (2), Braden Stewart (2), Jack Radley, and Wes Straker scored for the Mustangs, while Mickey Zahoran and Matt McElroy found the back of the net for the Jr Thunderbolts. Peoria's Zack Freiburger made 20 saves, while Bryson Linenburg and Sam Tucker made 30 and 11 stops for Evansville.
Roc City Royals 1 @ Northeast Generals 7- After dominating the second period, the Northeast Generals on top of a 7-1 win over the Roc City Royals. Austin Braley (2), John Lockhead, Dylan Figueroa, Alex O'Dowd, Marc Faia, and Todd Gianetis earned points for the Generals, while Antonion Lombardo notched one for the Royals. In net, Kyle Wagner made 18 saves for Northeast, while Shane Phillips racked up 35 saves for Roc City.