PowerHawks, Capitals win on Thursday
November 17, 2017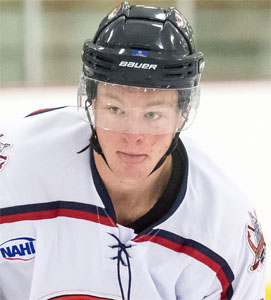 Niagara Falls PowerHawks 5 @ Southern Tier Xpress 1
- The Niagara Falls PowerHawks scored five unanswered goals on their way to a 5-1 win over the Southern Tier Xpress. Branden Tripi, Frankie Bodami, Stephen Minichiello, Michael Olszewski, and Mitchell Thornton each got on the scoreboard for the PowerHawks, and Mickenzie Restle notched one for the Xpress. In net, Kris Augustine made 59 saves for Niagara Falls, while Ryan Pascarella and Brandon Heacock stopped 18 and 15 shots, respectively, for Southern Tier.
Boxscore
Louisiana Drillers 2 @ Atlanta Capitals 7
- The Atlanta Capitals scored four goals in the first two periods to establish a strong lead to defeat the Louisiana Drillers, 7-2. Brody Nielsen, Cameron Smith, Talon Medure, Joey Lajcaj (2), Trent Markley, and Tanner Opie scored for the Capitals, while Tucker Alspaugh and Mitch Dolese found the back of the net for the Drillers. Atlanta's Kyle Konin stopped 19 shots, while Christian Kazoleas made 20 saves for Louisiana.
Boxscore