Saturday Scores: Steel win 5th straight with sweep
November 19, 2017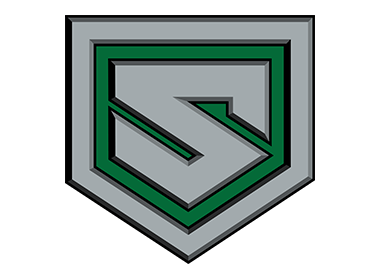 New Ulm Steel 5 @ Breezy Point North Stars 4 (OT)-Steve Mordini scored less than 20 seconds into overtime to bring the New Ulm Steel to victory, 5-4, over the Breezy Point North Stars. Alex Nagel (2), Tom Reilly, and Luc Kreuser scored in regulation for the Steel, and Austin Langworthy, Josh Maucieri (2), and Jared Fladebo got on the scoresheet for the North Stars. New Ulm's Ryan Beilenberg stoped 27 shots, and Bronson Moore made 28 saves for Breezy Point.
Alexandria Blizzard 2 @ Granite City Lumberjacks 4-Granite City grabbed an early first period lead to help them to victory over the Alexandria Blizzard, 4-2. Ryan Pearson, Logan Neu (2), and Braden Altena scored for the Lumberjacks, and Josiah Roen and Nicholas Lindgren found the back of the net for the Blizzard. Granite City netminder David Mulligan stopped 21 shots, and Brady Meyers made 31 saves for Alexandria.
Rochester Ice Hawks 1 @ North Iowa Bulls 9-The North Iowa Bulls kept the pressure on all game, resulting in a 9-1 win against the Rochester Ice Hawks. Cameron Fagerlee, Mitch Dolter (3), Josh Arnold, Jarod Blackowiak (2), Peter Verstegen, and Alex Timm all earned points for the Bulls, while Kyle Schott notched one for the Ice Hawks. North Iowa's Colin Cain made 20 saves, and Drew Schenkenberg and Tait Carlson stopped 20 and 16 shots, respectively, for Rochester.
Southern Tier Xpress 3 @ Lansing Wolves 2 (SO)-Both Tommy Muecke and Michael Keller scored in a shootout to bring the Southern Tier Xpress to victory against the Lansing Wolves, 3-2. Mickenzie Restle and Tristan Mock scored in regulation for the Xpress, and Mac Diver and Jacob Redman got on the scoreboard for the Wolves. Southern Tier's Ryan Pascarella made 44 saves on the night, while Drake Deering stopped 28 shots for Lansing.
L/A Nordiques 3 @ Cape Cod Islanders 2-A pair of goals from L/A Nordique Shayne Plummer helped them to a 3-2 win over the Cape Cod Islanders. Jamie Chasles also scored for the Nordiques, while Cam St Amand and Cody Doyon found the back of the net for the Islanders. L/A's Michael Errico made 33 saves on the night, while Esa Maki stopped 41 shots for Cape Cod.
Peoria Mustangs 2 @ St Louis Jr Blues 6-The St Louis Blues scored quickly to set the pace, resulting in a 6-2 win over the Peoria Mustangs. Cameron McAtee, Ivan Galaguzov (2), Ethan Dabbs, Matthew Monreal, and Jack Hatton scored for the Jr Blues, and Blake Finley and Jack Radley notched goals for the Mustangs. St Louis goaltender Hunter Smith made 13 saves on the night, while Zack Freiburger stopped 42 shots for Peoria.
New England Stars 4 @ Northeast Generals 3 (OT)-Michael Lempiainen scored 38 seconds into overtime to give the New England Stars a 403 overtime victory over the Northeast Generals. Cole Archambeault (2) and Derek Flynn scored in regulation for the Stars, and Marc Faia, Stephen Toal, and Fedor Lopaev notched goals for the Generals. New England's Andrew Ghimpeteanu made 37 saves, while Morgan Kelly stopped 32 shots for Northeast.
Roc City Royals 7 @ Skylands Kings 5-A busy third period resulted in a 7-5 win for the Roc City Royals over the Skylands Kings. Dylan Candleana, Hunter Reid (2), Nathanial Nowak, Spencer Norris, and Sean Ryan scored for the Royals, and Dylan Dinzik, Craig Garrigan (2), and Steven Ford (2) found the back of the net for the Kings. Roc City's Josh Martinez made 31 saves for Roc City, and Taylor Zink stopped 28 shots for Skylands.
Louisiana Drillers 5 @ Point Mallard Ducks 4-A pair of goals from Brandon Vukasin lead the Louisiana Drillers to a 5-4 victory against the Point Mallard Ducks. Gunner Morgan, Tucker Alspaugh, and Drew Wotta also scored for the Drillrs, while Jesse Stepp, Matt Goodman (2), and Tyler Trombly got on the scoresheet for the Ducks. Louisiana's Griffin Varricchio made 46 saves on the night, while Chris O'Shaughnessy made 36 for Point Mallard.
Niagara Falls PowerHawks 4 @ Binghamton Junior Senators 3 (SO)-Since 65 minutes wasn't enough to decide the game, Brandon Schweickert scored in a shootout to bring the Niagara Falls PowerHawks a 4-3 win against the Binghamton Junior Senators. PowerHawks skaters Anthony Tomassi, Frankie Bodami, and Stephen Minichiello scored in regulation, and Gregory Simmons, Hunter Kepple, and Flavien Fondadouze found the back of the net for the Junior Senators. Kris Augustine made 30 saves in net for Niagara Falls, and Brady Anderson stopped 43 shots for Binghamton.
Pittsburgh Vengeance 5 @ Metro Jets 2-The Pittsburgh Vengeance held a steady offensive presence to defeat the Metro Jets, 5-2. Austin Martz, Dominick Glavach (2), and Justin Shepherd (2) scored for the Vengeance, and Joey Bruce and Jhuwon Davis found the back of the net for the Jets. Pittsburgh's Tyler Hawk made 36 saves on the night, and Brian Tallieu and Andrew Kormos stopped 17 and 5 shots, respectively, for Metro.
Toledo Cherokee 4 @ Wooster Oilers 3 (OT)-EJ Gilbert scored in overtime for the Toledo Cherokee, giving them the 4-3 win over the Wooster Oilers. Gilbert also scored in regulation, alongside Spencer Sandberg, and Darren Carter for the Cherokee, and Matthew Kesto, Jeffrey Dawson, and Hunter Hillebrecht for the Oilers. Toledo's Ricardo Gonzalez made 38 saves on the night, while Justyn Gillis stopped 33 shots for Wooster.
Maine Wild 7 @ Long Beach Sharks 1-Seven different scorers helped the Maine Wild to a 7-1 win over the Long Beach Sharks. Tyler Webb, Mason Ledbetter, Brayden Roberts, Jason Gratz, Josh DeCarolis, Nick Panfen, and Josef Mehall each notched one for the Wild, while James delahanty found the back of the net for the Sharks. Maine's Anthony Santarosa made 41 saves, while Ryan Corte and Ben Vutci stopped 23 and 33 shots, respectively, for Long Beach.
College Station Spirit 0 @ Texas Brahmas 9-The Texas Brahmas scored 9 goals on 65 shots to shutout the College Station Spirit, 9-0. Kellen Ireland, Robert Seger, Hunter Bersani (2), Kyle Cote, Cameron Tobey (2), Vincent Dekumbis, and Bennet Weycker scored for the Brahmas. Texas goaltender Tyler Myers made 2 saves on the night, while Drew Pehrson and Ryan O'Toole stopped 58 and 7 shots, respectively, for College Station.
Evansville Jr Thunderbolts 1 @ Wausau RiverWolves 7-With seven unanswered goals, the Wausau RiverWolves earn their second win of the year with a 7-1 win against the Evansville Jr Thunderbolts. Michael Alfonso, Janne Rukamp, Connor Moore, Tristan Slot (2), Ron Renter, and Matt Irwin scored for the RiverWolves, while Kyle Kowalski notched one for the Thunderbolts. Wausau netminder Henry Baribeau made 28 saves on the night, while Sam Tucker stopped 18 shots for Evansville.
Wisconsin Whalers 3 @ Willmar WarHawks 5-The Willmar WarHawks scored two third period goals to carry them to a 5-3 victory over the Wisconsin Whalers. Peyton Polstad, Zach Martin, Braden Shea, Cameron Pries and Jordan Cooper all found the back of the net for Willmar, and Carter Grobstick and Nick Rogers (2) got on the scoresheet for the Whalers. Willmar's Luke Fry made 30 saves on the night, while Alex Hufford and Brendan Earls made 4 and 33 saves, respectively, for Wisconsin.
Missoula Junior Bruins 3 @ Great Falls Americans 5-After a scoreless first 30 minutes, Missoula's Tyler Young scored first, but the Great Falls Americans came out on top, 5-3. Ben Rinckey, Tanner Rath, Payton McSharry, Kody Thomas, and Matt Larson found the back of the net for the Americans, and Misha Akatnov and Isaac Vincent scored for the Junior Bruins. Great Falls' Mack Willy made 23 saves on the night, while Brian Thomas stopped 51 shots for Missoula.
Helena Bighorns 1 @ Bozeman Icedogs 4-The Helena Bighorns scored early, but four consecutive goals for the Bozeman Icedogs carried them to victory, 4-1. Bryan Miller, Duncan McGarrah, Daniel Davis, and Daniel Liner scored for the Icedogs, while Ty Niskanen notched one for the Bighorns. In net, Carver Thompson stopped 42 shots, and Eric Berglund made 18 saves for Helena.