Willmar WarHawks announce coaching change
November 19, 2017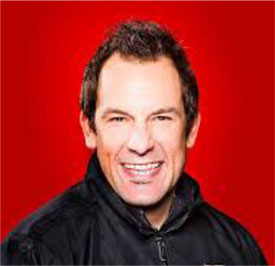 Steve 'Yuro' Yurichuck will serve as the NA3HL's Willmar WarHawks interim head hockey coach after Chris Blaisuis stepped down on Saturday night.
Yuro has been with the Blizzard organization, which includes the Brookings Blizzard, Alexandria Blizzard, and Willmar WarHawks since 2015. He has worked as a player development coach and consultant.
A search is underway for a person of the highest integrity and character that shares the organization's commitment to player development with the skills and vision to propel the Willmar WarHawks to a championship level. This search will be quick but thorough and we are committed to hiring the best coach for Willmar.
Known in the hockey world as Yuro, the Toronto born coach is regarded as one of the best Skating and Skills development coaches in the game. Yuro has worked with some of the best players from around the world at all levels from the USHL, Major Junior, College to the NHL.
"Player development has been my focus and passion for the last 22
years. I have been able to travel the globe and teach some of the best players and
learn from some of the best coaches. It's great to be back coaching in such a
prestigious league as the NAHL/NA3HL and to work for such a great hockey
organization," said Yurichuck.
After playing juniors and college in both Canada and the US and pro hockey in Germany, Yuro ended his playing days in 2002 and took on the role as the director of hockey operations in Cedar Rapids, IA. During that tenure he helped build and coach a Varsity High-School program and developed and coached his Spring/Summer Yuro Stars EHC AAA program.
In 2006, Yuro moved to the Twin Cities area, where he started consulting for numerous hockey associations and high school varsity teams, while running camps, clinics and private lessons: all under his Yuro Sk8 Systems brand. During this time he co-founded the Reebok Nationals spring and summer AAA development
program, which grew to over 18 teams.
From 2009 to 2011, Yuro had the opportunity to work for the St. Louis Blues organization both in Peoria and in St. Louis serving as their skills development coach. Yuro also served as the skills development coach from 2009 to 2012 for the USHL's Sioux City Musketeers.
In 2009, Yuro was asked to be the Director of Hockey Operations and help build the Northern Educate Hockey Academy. Starting with only eight players in 2009, by 2013 he had built the program to its height of 140 players. Yuro also built and coached the 2000 and 1999 Revolution Tier I teams. Yuro remained on as the Boys Hockey Director and Skills director (under new ownership B.E. Emerson) until March 2015.
In the summer of 2013, Yuro ran the CCM Skills Camps in the cities of Detroit, Minneapolis, St. Louis and Boston. He was featured in the official Total Hockey RBZ Skate video launch in all of the US stores.