Freeze back in 1st place with shutout
November 23, 2017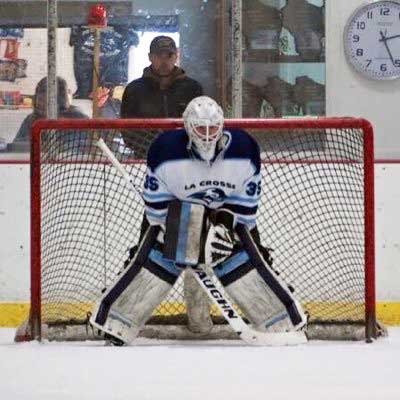 La Crosse Freeze 2 @ Wisconsin Whalers 0-La Crosse Freeze goaltender Will Graves made 37 saves for a 2-0 shutout win over the Wisconsin Whalers. Thomas Magnavite and Matthew Francois each notched one for the Freeeze. Wisconsin's Brendan Earls stopped 35 shots on the night.
Louisiana Drillers 2 @ Atlanta Capitals 8-The Atlanta Capitals scored six unanswered goals to defeat the Louisiana Drillers, 8-2. Talon Medure, Gunner Moore (2), Brody Nielsen (2), Dillon Steh (2), and Vito Carlo scored for the Capitals, and Tucker Alspaugh and Mitch Dolese found the back of the net for the Drillers. In net, Atlanta's Kyle Konin stopped 29 shots, and Ian Clifford and Christian Kazoleas stopped 13 and 32 shots, respectively, for Louisiana.
Maine Wild 3 @ L/A Nordiques 5-The L/A Nordiques notched two period goals in an effort to edge out the Maine Wild, 5-3. Caleb Labrie, Shayne Plummer (2), Armand O'Keefe, and Connor Kennedy scored for the Nordiques, and Nick Panfen (2) and Tyler Webb scored for the Wild. L/A's Michael Errico made 19 saves, and Ben Jenkins stopped 22 shots for Maine.
Willmar WarHawks 3 @ Alexandria Blizzard 5-The Alexandria Blizzard came back from a 3 goal deficit to defeat the Willmar WarHawks, 5-3. Brenden Payne (2), Josiah Roen (2), and Logan Nelson scored for the Blizzard, while Jacob Takashima, Zach Martin, and Braden Shea got on the scoreboard for the WarHawks. In net, Alexandria's Jake Levinski made 32 saves, while Luke Fry stopped 39 shots for Willmar.
Breezy Point North Stars 1 @ Granite City Lumberjacks 8 -Four third period goals helped the Granite City Lumberjacks secure an 8-1 win over the Breezy Point North Stars. Bailey Sommers, Logan Neu, Chase DiBari, Jordan Olson, Seth Towers, Hunter Schwehr, Matt Moran, and Brandon Bissett each notched one for the Lumberjacks, while Dawson Kram found the back of the net for the North Stars. Granite City netminder Ridge Gerads made 22 saves, while Breezy Point's Bronson Moore made 41 saves on the night.