Friday Finals: Vengeance now among the NA3HL's elite
December 2, 2017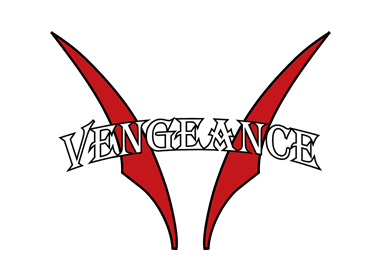 Pittsburgh Vengeance 4 @ Southern Tier Xpress 2-The Pittsurgh Vengeance came back from a 1-0 deficit to defeat the Southern Tier Xpress, 4-2. Justin Shepherd, Autin Martz, Simon Soderberg, and Marks Mezsargs scored for the Vengeance, and Mickenzie Restle and Tristan Mock scored for the Xpress. Pittsburgh's Jacob Zab made 33 saves, and Ryan Pascarella stopped 36 shots for Southern Tier.
Atlanta Capitals 6 @ College Station Spirit 0-Atlanta's Elijah Gibbons made 38 saves to defeat the College Station Spirit in a shutout, 6-0. Brody Nielsen (2), Cole Thomas Johnson, Jason Ladzinski, Tanner Opie, and Talon Medure scored for the Capitals. College Station's Ryan O'Toole made 42 saves.
Alexandria Blizzard 3 @ La Crosse Freeze 1-Two quick goals in the first carried the Alexandria Blizzard to a 3-1 win over the La Crosse Freeze. Josiah Roen, Brenden Payne, and Ryan Worley scored for the Blizzard, and Ethan Bettis notched one for the Freeze. Alexandria netminder Brady Meyers stopped 23 shots, while Jacob Silverstein made 26 saves for La Crosse.
Lansing Wolves 9 @ Toledo Cherokee 1-The Lansing Wolves scored five unanswered goals, helping them to a 9-1 win over the Toledo Cherokee. Garrison Weyh (2), Brendan Smith, Garrett Daum, Jacob Deratany (2), Brandon Ashley, Michawl Osinski, and Michael Schramm found the back of the net for the Wolves, and Toledo's Adam Felser notched one as well. In net, Lansing's Sean Finstrom made 19 saves, and Ricardo Gonzalez and Alan Brouillette made 24 and 22 saves, respectively, for the Cherokee.
Rochester Ice Hawks 3 @ Wisconsin Whalers 7-A strong second period for the Wisconsin Whalers helped them to a 7-3 win over the Rochester Ice Hawks. Carter Grobstick, Anthony Fortin, Nick Rogers (3), Luke Hefty, and Dan Suszek scored for the Whalers, and Austyn Renn, Colby Decarlo, and Drew Westphal found the back of the net for the Ice Hawks. Wisconsin's Alex Hufford made 35 saves, while Rochester's Drew Schenkenberg and Tait Carlson stopped 27 and 38 shots, respectively, for Rochester.
Willmar WarHawks 1 @ Granite City Lumberjacks 8-The Granite City Lumberjacks had a strong first period to help them to an 8-1 victory over the Willmar WarHawks. Matt Moran (4), Ryan Pearson, Braden Altena, Seth Towers, and Owen Sikich scored for the Lumberjacks, while Sam Voss notched one for the WarHawks. Granite City's Ridge Gerads made 20 saves, while Luke Fry and Kaden Ericson stopped 9 and 21 shots, respectively, for Willmar.
Great Falls Americans 4 @ Missoula Junior Bruins 2-The Great Falls Americans grabbed an early lead on their way to a 4-2 lead over the Missoula Junior Bruins. Payton McSharry, Michael Fary, Tanner Rath, and Jens Juliussen scored for the Americans, while Cameron Cunningha, and Vadim Zubkov notched goals for the Junior Bruins. In net, Great Falls' Bryan Sharp made 26 saves, while Brian Thomas stopped 37 shots for Missoula.
Bozeman Icedogs 1 @ Yellowstone Quake 10-The Yellowstone Quake had a strong third period performance to defeat the Bozeman Icedogs, 10-1. Jake Ford, Ian Doner, Nolan Willoughby, Mason Stewart, Timo Pelto, Cole Stewart, Jack Moore, Jack Rasmussen, Carter Johnson, and Riley Buller scored for the Quake, and Gage Blatter notched one for the Icedogs. Yellowstone's Reid Waszczenko made 15 saves, and Carver Thompson stopped 87 shots for Bozeman.
Gillette Wild 3 @ Helena Bighorns 4 (OT)-Helena Bighorn Gavin Cline scored late in overtime to secure a 4-3 win over the Gillette Wild. Shawn Mitchell, Jarett Scheibel, and Hayden Seitz scored for Bighorns in regulation, while Brooks Mitzel (2) and Gage Thompson found the back of the net for the Wild. Helena's Eric Berglund made 41 saves, while Cody Grogan stopped 52 shots for Gillette.
Wausau RiverWolves 1 @ North Iowa Bulls 11-A commanding third period helped the North Iowa Bulls secure an 11-1 win over the Wausau RiverWolves. Connor Clemons (3), Peter Verstegen, Brendan Studioso, Tyler Bump, Mitch Dolter, Cameron Fagerlee, and Matt Dahlseide (2) got on the scoreboard for the Bulls, and Tristan Slot notched one for the RiverWolves. North Iowa's Drew Scites made 9 saves, while Henry Baribeau and Spencer Gill made 24 and 20 stops, respectively, for Wausau.
New Ulm Steel 3 @ Breezy Point North Stars 5-The Breezy Point North Stars grabbed an early three goal lead to defeat the New Ulm Steel, 5-3. Reid Morin, Larsen Tubbs (2), Dylan Borseth, and Josh Maucieri scored for the North Stars, and Alex Nagel, Steven Mordini, and Kirk Coppock found the back of the net for the Steel. Nreezy Point's Bronson Moore made 33 saves, and Ryan Beilenberg stopped 27 shots for New Ulm.