Saturday Scores: Quake, Brahmas, Bulls keep rolling
December 3, 2017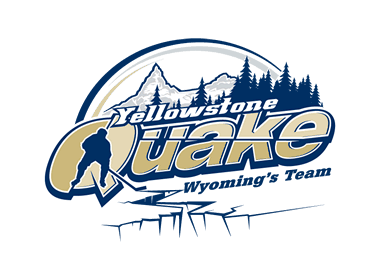 Yellowstone Quake 8 @ Bozeman Icedogs 0-Yellowstone's John Bernhagen made 19 saves for an 8-0 shutout win over the Bozeman Icedogs. Riley Buller, Ian Doner (3), Carter Johnson, Justin Dumont, Cole Stewart, and Jack Moore scored for the Quake. Bozeman's Nick Barrett and Troy Stevens stopped 28 and 31 shots, respectively.
Great Falls Americans 9 @ Missoula Junior Bruins 1-The Great Falls Americans scored nine consecutive goals to defeat the Missoula Junior Bruins, 9-1. Michael Houlihan (3), Kyler Mack, Tanner Rath, Cody Dearing (2), Goodman Weston, and Kody Thomas scored for the Americans, and JJ Blondin notched one for the Junior Bruins. Great Falls' Bryan Sharp made 20 saves, and Missoula's Billy Yoder and Duncan Wiest stopped 9 and 37 shots, respectively.
Granite City Lumberjacks 6 @ Willmar WarHawks 2-The Granite City Lumberjacks scored three late goals to defeat the Willmar WarHawks, 6-2. Sean Salz, Brandon Bissett (2), Owen Sikich (2), and Bailey Sommers scored for the Lumberjacks, and Riley Dixon and Jordan Cooper found the back of the net for the WarHawks. In net, Granite City's David Mulligan and Ridge Gerads made 26 and 4 saves each, while Luke Fry and Kaden Ericson made 22 and 13 stops, respectively, for Willmar.
Alexandria Blizzard 3 @ La Crosse Freeze 2 (OT)-Alec Skar notched a late overtime goal to help the Alexandria Blizzard to a 3-2 win over the La Crosse Freeze. Riley Scanlon and Josiah Roen scored for the Blizzard in regulation, while Toon De Schepper and Thomas Magnavite found the back of the night for the Freeze. In net, Brady Meyers made 32 saves for Alexandria, while Will Graves stopped 27 shots for La Crosse.
Toledo Cherokee 1 @ Lansing Wolves 3-Brandon Smith, Michael Schramm, and Garrison Weyh each notched one for the Lansing Wolves for 3-1 win over the Toledo Cherokee. Caleb Williams found the back of the net for the Cherokee. Lansing's Sean Finstrom made 16 saves, while Ricardo Gonzalez stopped 56 shots for Toledo.
Texas Brahmas 4 @ Point Mallard Ducks 3-A pair of goals from Bennett Weycker pushed the Texas Brahmas to a 4-2 win over the Point Mallard Ducks. Dakota Davis and Kyle Cote also scored for the Brahmas, while Joe Polcaro, Matt Goodman, and Kevin LaPlante found the back of the net for the Ducks. Texas' Carson Murison stopped 29 shots on the night, while Chris O'Shaughnessy made 32 saves for Point Mallard.
Niagara Falls PowerHawks 1 @ Pittsburgh Vengeance 4-The Pittsburgh Vengeance grabbed an early lead on their way to a 4-1 win over the Niagara Falls PowerHawks. Thomas Polster, Devin Whitaker, Austin Martz, and Dominick Glavach scored for the Vengeance, and Andrew Logar found the back of the net for the PowerHawks. Pittsburgh's Joel De Simone made 24 saves on the night, while Niagara Falls' Kris Augustine made 48 stops.
Binghamton Junior Senators 8 vs. Skylands Kings 2-A pair of goals from both Eric Melso and Gregory Simmons helped the Binghamton Junior Senators to an 8-2 win over the Skylands Kings. Donovan Wichowski, William Darling, Michael Padgeon, and Ryan Gridley scored for the Junior Senators, and Craig Garrigan notched both goals for the Kings. Binghamton's Brady Anderson made 16 saves, while Mathias Yttereng stopped 54 shots for Skylands.
Mid Cities Jr Stars 4 @ Louisiana Drillers 2-The Mid Cities Jr Stars grabbed an early lead to defeat the Louisiana Drillers, 4-2. Matt Hutton (2), Tristan Matthews, and Travis Brain scored for the Jr Stars, while Brandon Vukasin and Drew Wotta notched one each for the Drillers. Mid Citie's Jake Ange made 19 saves, while Griffin Varricchio stopped 27 shots for Louisiana.
Maine Wild 2 @ Cape Cod Islanders 3-After a scoreless first, the Cape Cod Islanders notched two in the second on their way to defeat the Maine Wild, 3-2. Leevi Kervinen and Cam St Amand (2) scored for the Islanders, and Brady Bannon and Jayce Dorman notched goals for the Wild. Cape Cod's Norris Paxson stopped 35 shots, while Ben Jenkins stopped 33 shots for Maine.
Long Beach Sharks 0 @ New England Stars 8-New England's Andrew Ghimpeteanu made 13 saves for an 8-0 shutout win over the Long Beach Sharks. Cole Archambeault (2), Nate Lapointe, Hunter Norris, Chris Barone, Tyson Gudaitis, Connor Barter, and Ryan Caisse scored for the Stars. Long Beach's Ryan Cortez stopped 41 shots on the night.
Atlanta Capitals 9 @ College Station Spirit 0-Atlanta goaltender Hunter Adams made 37 saves for a 9-0 shutout win over the College Station Spirit. Dillon Steh, Talon Medure (3), Cole Thomas Johnson, Kyle Lavergne, Brody Nielsen (2), and Keith Gustin notched goals for the Capitals. College Station's Drew Pehrson made 52 saves on the night.
Wooster Oilers 2 @ Metro Jets 7-The Metro Jets scored early to set the pace for a 7-3 win over the Wooster Oilers. Rhett Limback (2), Jhuwon Davis (2), Jeremy Schwartz, Anthony Cinato, and Connor Inger scored for the Jets, while Zach King and Zac Steele found the back of the net for the Oilers. Metro's Andrew Kormos made 22 saves, while Michael Hubbard stopped 39 shots for Wooster.
Rochester Ice Hawks 3 @ Wisconsin Whalers 5-After falling to a 3-0 deficit, the Wisconsin Whalers came back to defeat the Rochester Ice Hawks, 5-3. Carter Grobstick (2), Drew Steines, Dylan Allamian, and Nick Rogers scored for the Whalers, while Aaron Moots, Trevor Timm, and Skylar Watt found the back of the net for the Ice Hawks. Wisconsin's Brendan Earls made 34 saves, while Luke Murphy stopped 52 shots for Rochester.
Breezy Point North Stars 1 @ New Ulm Steel 6-The New Ulm Steel scored five consecutive goals for a 6-1 win over the Breezy Point North Stars. Andrew Pitleck, Jimmy Miller, Kirk Coppock, Tom Reilly, Trevor Woytcke, and Steven Mordini scored for the Steel, while Josh Maucieri notched one for the North Stars. New Ulm's Ryan Kenny stopped 27 shots on the night, while Breezy Point's Lucas Ehrlich and Micah Hershey made 27 and 7 saves, respectively.
L/A Nordiques 5 @ Roc City Royals 0-L/A Nordique goaltender Sage Broda made 18 saves for the 5-0 shutout win over the Roc City Royals. Andrew McCormick (2), Cole Ouellette (2), and JP Chauvin each scored for the Nordiques. Roc City's Frederick Peters made 45 saves on the night.
Wausau RiverWolves 1 @ North Iowa Bulls 10-The North Iowa Bulls grabbed an early lead to defeat the Wausau RiverWolves, 10-1. Mitch Dolter (2), Jake Joyeaux (2), Tyler Bump (3), Matt Dahlseide, Josh Arnold, and Brendan Studioso scored for the Bulls, and Janne Rukamp notched one for the RiverWolves. In net, North Iowa's Colin Cain made 16 saves, and Henry Baribeau and Spencer Gil stopped 16 and 27 shots, respectively, for the RiverWolves.
Gillette Wild 1 @ Helena Bighorns 7-The Helena Bighorns grabbed an early lead to defeat the Gillette Wild, 7-1. Ben Kottmeier (2), Luc Cross, Gavin Cline (3), and Hayden Seitz scored for the Bighorns, while Brooks Mitzel notched one for the Wild. Helena's Cody Brewer made 30 saves, while Aaron LaChance and Rasmus Pilely stopped 17 and 30 shots, respectively, for Gillette.