Sunday Wrap-Up: Brahmas past test to run win streak to 19 straight
December 4, 2017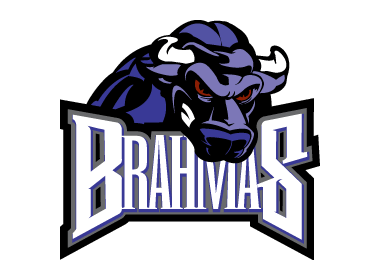 Texas Brahmas 2 @ Point Mallard Ducks 1-With goals only in the third period, the Texas Brahmas notched two in a row for a 2-1 win over the Point Mallard Ducks. Kyle Cote and Cameron Bickford scored for the Brahmas, while Matt Goodman notched one for the Ducks. Texas goaltender Carson Murison made 35 saves, while Joey Bernardini stopped 30 shots for Point Mallard.
New England Stars 2 @ Cape Cod Islanders 1-The New England Stars scored twice in less than a minute in the first period to defeat the Cape Cod Islanders, 2-1. Hunter Norris and Cole Archambeault scored for the Stars, while Cam St Amand notched one for the Islanders. New England's Greg Moon made 26 saves, while Esa Maki stopped 38 shots for Cape Cod.
L/A Nordiques 5 @ Roc City Royals 6 (OT)-Brandon Corey scored three in a row, one in overtime, for the Roc City Royals to defeat the L/A Nordiques, 6-5. Hunter Reid, Dylan Candleana, and Christopher Crowley also scored for the Royals, and Cole Oullette (2), Lucas Perry, Colby Audette, and Andrew McCormick scored for the Nordiques. Roc City netminder Josh Martinez made 45 saves, while Jason St Pierre stopped 28 shots for L/A.
Niagara Falls PowerHawks 3 @ Pittsburgh Vengeance 7-The Pittsburgh Vengeance grabbed an early lead on the way to a 7-3 win over the Niagara Falls PowerHawks. Nick Erker (4), Dominick Glavach, James Unger, and Austin Martz scored for the Vengeance, while Spencer Hrynczak and Mitchell Thornton (2) scored for the PowerHawks. In net, Caden Shell made 10 saves for Pittsburgh, while Niagara Falls' Kris Augustine and Josh Mitchell made 17 and 22 saves each.
Binghamton Junior Senators 13 @ Skylands Kings 0-Binghamton Junior Senator Jeffrey Zero made 19 saves for a 13-0 shutout win over the Skylands Kings. Gregory Simmons, Brad Becker (3), Jeremy Wilber (3), Michael Padgeon, Dan Espe, William Darling, Benjamin Beversdorf (2), and Eric Melso scored for the Junior Senators. Josh Sears and Taylor Zink made 34 and 15 saves, respectively, for Skylands.
Mid Cities Jr Stars 4 @ Louisiana Drillers 1-Two goals in both the first and the third helped the Mid Cities Jr Stars to a 4-1 win over the Louisiana Drillers. Remy Kesling, Brandon Speights, Jason Koehn, and Nick Sheridan scored for the Jr Stars, while Hayden Watzka notched one for the Drillers. Mid Cities' Nick Vanwinkle made 19 saves, while Christian Kazoleas stopped 43 shots for Louisiana.
Long Beach Sharks 3 @ Northeast Generals 7-With five goals in the first period, the Northeast Generals set the stage for a 7-3 win over the Long Beach Sharks. Fedor Lopaev, Tommy Bellow, Alex O'Dowd, Marc Faia, Brian Shea, Austin Braley, and Chris Wilson scored for the Generals, while Ben Bergman and Charlie Bedard (2) found the back of the net for the Sharks. Northeast goaltender Kyle Wagner stopped 17 shots, while Ben Vutci and Ryan Cortez stopped 12 and 49 shots for Long Beach.
Atlanta Capitals 2 @ College Station Spirit 0-Atlanta goaltender Elijah Gibbons made 18 saves for a 2-0 shutout win over the College Station Spirit. Ayrton Cornic and Cameron Smith each scored in the second for the Capitals. Ryan O'Toole stopped 30 shots for College Station.