Rochester Ice Hawks announce coaching change
December 4, 2017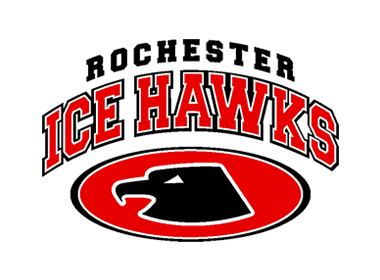 The Rochester Ice Hawks of the NA3HL have announced team has parted ways with Head Coach, Eric Hofmann and Assistant, Vinnie Susi effective immediately. The announcement was made by
President and General Manager, Michael Fatis.
"This has been a very difficult season," says Fatis. "We need to turn the team around. Coaches Hofmann and Susi have worked hard, but the team is mired in 4th place with a 4-16 record in NA3HL's Central Division."
The Hawks are currently on a 12-game losing streak and they have been outscored 83-18 in that span. Roster shortages have also been a significant problem as several players left the team in the past month.
"We are concerned with player morale. This is an organization that has enjoyed great success and has, perhaps, the best facilities, player services, medical/athletic training services, housing program and fan/community support in the league."
The Ice Hawks are only three years removed from a 42-8-2 record and had a nine season streak of National Championship appearances. "We intend to return to that level. This is the first step forward," says Fatis.
The decision to make the change was a very difficult one for the organization. After consultation with several hockey people familiar with the Ice Hawks situation, the decision to change the coaching staff was made. Bob Montrose who has been a longtime volunteer hockey operations consultant to the Ice Hawks will be coordinating the new staff and aiding in the transition.
The Ice Hawks will turn to an 'old friend' to move the team forward. New Head Coach, Chris Blaisius is a former Ice Hawks scout who recruited many players for the Ice Hawks teams during that consecutive National Tournament run. He has served as an assistant coach in the NAHL and most recently he served as the Head Coach of the Wilmar Warhawks. Several former Ice Hawks assistants are also available to help him with the team. In addition to stabilizing the team, Blaisius will focus on player recruitment and development.
At this point of the season the Ice Hawks are still in the playoff run. The team goal is to finish the season strong, participate in the playoffs, and prepare for next season. With 14 games remaining on the home schedule, the Hawks are eager to put a competitive and exciting team back to the ice.