Saturday Scores: Wild knock off division-leading Quake in OT
December 10, 2017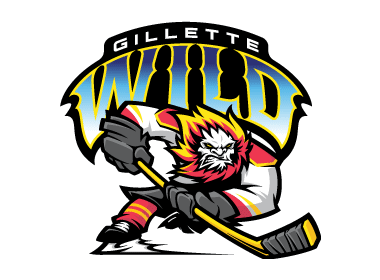 Yellowstone Quake 4 @ Gillette Wild 5 (OT)
-
Nick Stockert notched an overtime goal to give the Gillette Wild a 5-4 win over the Yellowstone Quake. Braxton Rambo, Brooks Mitzel (2), and Hunter Peterson scored in regulation for the Wild, while Iniaz Steyaert, Jake Ford, Justin Dumont, and Cole Stewart found the back of the net for the Quake. In net, Gillette's Rasmus Pilely made 41 saves, while John Bernhagen stopped 32 shots for Yellowstone.
Cape Cod Islanders 2 @ Northeast Generals 4-The Northeast Generals grabbed an early lead on their way to a 4-2 win over the Cape Cod Islanders. Tyler Rydek (2), Thad Marcola, and Fedor Lopaev scored for the Generals, while Cam St Amand and Miles Kirby found the back of the net for the Islanders. In net, Northeast's Kyle Wagner made 28 saves, and Hunter Norris and Noah Bird made 22 and 12 saves, respectively, for Cape Cod.
Toledo Cherokee 1 @ Lansing Wolves 4-Toledo scored first, but four consecutive goals for the Lansing Wolves helped them land a 4-1 win over the Cherokee. Garrison Weyh, Ryan Weaver, Mike Forman, and Michael Schramm scored for the Wolves, while EJ Gilbert notched one for the Cherokee. Lansing's Will Ignatovich made 24 saves, while Ricardo Gonzalez stopped 56 shots for Toledo.
L/A Nordiques 3 @ Maine Wild 2 (OT)-L/A Nordique Nick Ventura scored one in overtime to defeat the Maine Wild, 3-2. Shayne Plummer and Caleb Labrie scored for the Nordiques in regulation, while Mason Ledbetter notched both Wild goals. L/A goaltender Sage Broda made 22 saves, while Anthony Santarosa stopped 23 shots for Maine.
Southern Tier Xpress 1 @ Metro Jets 9-Hat tricks from both Robby Flannery and Connor Inger helped the Metro Jets to a 9-1 win over the Southern Tier Xpress. Dante Trapiss, Brandon Graham, and Jeremy Schwartz also scored for the Jets, while Tristan Mock found the back of the net for the Xpress. Metro's Brian Tallieu made 20 saves, while Brandon Heacock stopped 51 shots for Southern Tier.
St Louis Jr Blues 6 @ Peoria Mustangs 1-Jack Hatton scored three times for a hat trick on the way to St Louis' 6-1 win over the Peoria Mustangs. Daniel Dunaway, Ethan Dabbs, and John Shively also scored for the Jr Blues, and Austin Keil notched the lone Mustangs goal. In net, St Louis goaltender Blake Bjella made 16 saves, while Dakota Meyer stopped 42 shots for Peoria.
North Iowa Bulls 13 @ Rochester Ice Hawks 0-North Iowa Bull Drew Scites made 17 saves for a 13-0 shutout win over the Rochester Ice Hawks. Dayton Honkanen, John Studioso, Josh Arnold (4), Peter Verstegen (2), Tyler Bump, Connor Clemons, Jett Larson, Alex Timm, and Brendan Studioso scored for the Bulls. Luke Murphy and Tait Carlson made 62 and 26 saves, respectively, for Rochester.
Granite City Lumberjacks 3 @ Alexandria Blizzard 6-Four unanswered goals for the Alexandria Blizzard helped them climb to a 6-3 win over the Granite City Lumberjacks. Tanner Frerichs, Ryan Worley (2), Nicholas Lindgren, Logan Nelson, and Josiah Roen scored for the Blizzard, while Chase DiBari, Sam Ohmes, and Hunter Schwehr found the back of the net for the Lumberjacks. Alexandria goalie Brady Meyers made 24 saves, while Ridge Gerads and Nick Bucklin made 24 and 8 saves, respectively, for Granite City.
Willmar WarHawks 3 @ New Ulm Steel 0-Willmar WarHawk Kaden Ericson made 23 saves for a 3-0 shutout win over the New Ulm Steel. Jordan Cooper and Zach Martin (2) scored for the WarHawks. New Ulm's Ryan Kenny made 41 saves.
La Crosse Freeze 8 @ Wausau RiverWolves 1-The La Crosse Freeze scored six consecutive goals to climb to an extensive lead to defeat the Wausau RiverWolves, 8-1. Matthew Francois, Keaton Caplis (2), Brady Lindauer (3), Flavien Fondadouze, and Toon De Schepper scored for the Freeze, while Matt Irwin notched one for the RiverWolves. La Crosse's Devin Naidow made 21 saves, while Henry Baribeau stopped 40 shots for Wausau.
Skylands Kings 5 @ Roc City Royals 3-A pair of third period goals helped the Skylands Kings to a 5-3 win over the Roc City Royals. Stephen Finkel (2), Steven Ford, Stephan Sizov, and Eric Vanderhoff scored for the Kings, while Mason Besser, Hunter Reid, and Spencer Norris found the back of the net for the Royals. Skylands' netminderl Taylor Zink made 37 saves, while Frederick Peters stopped 31 shots for Roc City.
Missoula Junior Bruins 4 @ Helena Bighorns 8-A strong second period helped the Helena Bighorns to an 8-4 win over the Missoula Junior Bruins. Kaden Lindberg (2), Richard Groskops, Jarett Scheibel (2), Gavin Cline, Ben Kottmeier, and Hayden Seitz scored for the Bighorns, while Misha Akatnov (3) and Cameron Cunningham found the back of the net for the Junior Bruins. Helena's Eric Be2rglund made 18 saves, while Brian Thomas stopped 38 shots for Missoula.
Atlanta Capitals 1 @ Louisiana Drillers 2 (postponed) - Due to ice conditions, the game was postponed and will be resumed on Sunday.