Sunday Wrap-Up: Generals make it six wins in a row
December 11, 2017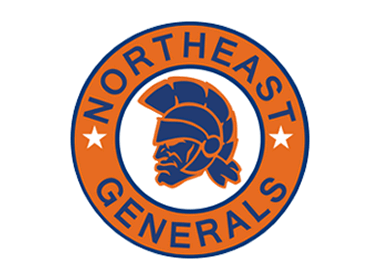 Northeast Generals 3 @ L/A Nordiques 0
-
Northeast General goaltender Lucas Souza made 24 saves for a 3-0 shutout win over the L/A Nordiques. Tyler Rydek, Todd Gianetis, and Austin Braley scored for the Generals. Nordique goaltender Sage Broda stopped 31 shots.
Skylands Kings 6 @ Roc City Royals 7 (OT)-Roc City Royal John Onufryk scored early into overtime to hand them the 7-6 win over the Skylands Kings. Brandon Corey, Spencer Norris, and Nathanial Now each scored twice in regulation for the Royals, while Lionel Landry, Steven Ford, and Stephan Sizov notched two goals each for the Kings. In net, Roc City's Josh Martinez made 33 saves, while Taylor Sink racked up 44 stops for Skylands.
Oswego Stampede 1 @ Binghamton Junior Senators 10-The Binghamton Junior Senators maintained a strong offensive presence to defeat the Oswego Stampede, 10-1. Caleb Beversdorf, Jeremy Wilber (3), Gregory Simmons, Tim O'Connor, Dinmukhamed Dzhangarashev, Gregory Simmons, RC Randall, and Luke Miller scored for the Junior Senators, and Will Walker found the back of the net for the Stampede. Binghamton's Brady Anderson made 30 saves, while Ben White and Zane Branson made 25 and 26 saves, respectively, for Oswego.
Pittsburgh Vengeance 4 @ Wooster Oilers 1-Four consecutive goals by the Pittsburgh Vengeance helped them to a 4-1 win over the Wooster Oilers. Nick Erker, Simon Soderberg, Jacob Friedman, and Austin Martz scored for the Vengeance, while Dennis Lekarev notched one for the Oilers. Pittsburgh's Tyler Hawk made 29 saves, and Justyn Gillis stopped 23 shots for Wooster.
St Louis Jr Blues 3 @ Peoria Mustangs 2-The St Louis Jr Blues scored two third period goals to come back and defeat the Peoria Mustangs, 3-2. Ivan Galaguzov, Joe Papa, and Jake Cox scored for the Jr Blues, while Derek Roberts and Cody Layne notched goals for the Mustangs. St Louis' Hunter Smith made 9 saves, and Jaden Gardner stopped 43 shots for Peoria.
Mid Cities Jr Stars 0 @ Texas Brahmas 4-Texas Brahma Carson Murison made 28 saves for a 4-0 shutout win over the Mid Cities Jr Stars. Hunter Bersani, Cameron Tobey, Sam Sykes, and Kyle Cote scored for the Brahmas. Jake Ange stopped 37 shots for the Jr Stars.
Atlanta Capitals 7 @ Louisiana Drillers 2-The Atlanta Capitals scored four first period goals to help them to a 7-2 win over the Louisiana Drillers Brody Nielsen (4), Keith Gustin (2), and Dillon Steh scored for the Capitals, while Gunner Morgan and Brandon Vukasin notched goals for the Drillers. In net, Atlanta's Elijah Gibbons made 29 saves, and Ian Clifford and Griffin Varricchio stopped 16 and 21 shots each for Louisiana.
Wisconsin Whalers 7 @ Wausau RiverWolves 5-A pair of late goals for the Wisconsin Whalers helped carry them over the top, and defeat the Wausau RiverWolves, 7-5. Jimmy McDermott (3), Hunter Huson, Anthony Fortin (2), and John Vandervalk scored for the Whalers, and Connor Moore, Austin Burgener, Garrett Alton (2), and Matt Irwin found the back of the net for the RiverWolves. Wisconsin's Logan Cooksy made 30 saves on the night, and Christian Sanzottera stopped 66 shots for Wausau.