Drillers take time out to spread holiday cheer
December 15, 2017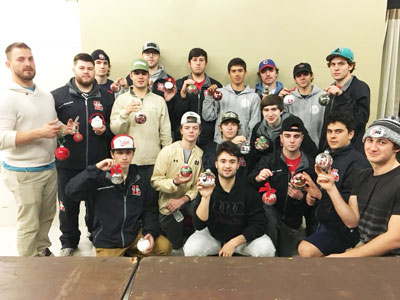 In the continuing spirit of NA3HL teams out in the community during the holiday, the latest example is from the NA3HL's Louisiana Drillers.
The entire Drillers team visited Women's and Children's Hospital in Lafayette, Louisiana this week handing out teddy bears to all children in the hospital. One of the team's Captains, Timmy Zittel, dressed up as Santa to spread some joy.
The stuffed animals that were donated were collected during the December 9th and 10th home games against Atlanta. After the Drillers scored their first goal each of the night's, the stuffed animals were then collected and then delivered by the players this week.
The team also made Christmas ornaments this past week and auctioned them off Sunday night raising almost $1,200. The team then went shopping for a very deserving family and delivered Christmas gifts tonight to the Taylor family who have now become the Driller's #1 fan.