Friday Finals: Blizzard win 5th straight
December 16, 2017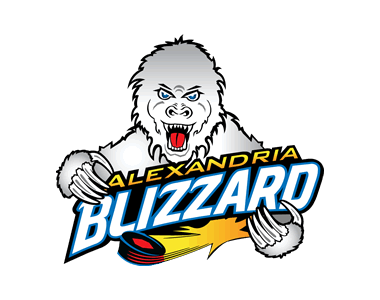 Breezy Point North Stars 2 @ Alexandria Blizzard 4-The Alexandria Blizzard went up 4-0 to eventually defeat the Breezy Point North Stars, 4-2. Ryan Worley (2), Logan Nelson, and Brenden Payne scored for the Blizzard, while Jack Petroske and Jakob Parisien found the back of the net for the North Stars. Alexandria goaltender Kyle Hayden made 20 saves on the night, while Bronson Moore stopped 40 shots for Breezy Point.
Wisconsin Whalers 4 @ Wausau RiverWolves 5 (OT)-Matt Irwin scored quickly in overtime for the Wausau RiverWolves, giving them a 5-4 OT win over the Wisconsin Whalers. Ron Renter and Connor Moore notched two goals each in regulation for the RiverWolves, while Carter Grobstick, Dylan Allamian, Nick Rogers, and Hunter Huson scored for the Whalers. Wausau goaltender Henry Baribeau made 57 saves, while Logan Cooksy and Brendan Earls made 13 and 19 stops, respectively, for Wisconsin.
New Ulm Steel 7 @ Willmar WarHawks 6 (OT)-A high scoring third period sent the game into overtime, where New Ulm Steel forward Sam Storlie notched a goal, defeating the Willmar WarHawks, 7-6. Alex Angel, Kirk Coppock, Tom Reilly (2), Steven Mordini, and Jimmy Miller scored in regulation for the Steel, and Zach Martin, Braden Shea, Jordan Cooper, Jacob Takashima, Cameron Pries, and Brandon Holt scored for the WarHawks. In net, New Ulm's Ryan Beilenberg made 23 saves, and Kaden Ericson stopped 27 shots for Willmar.