Final day of 2017 NA3HL Showcase set to face-off
December 19, 2017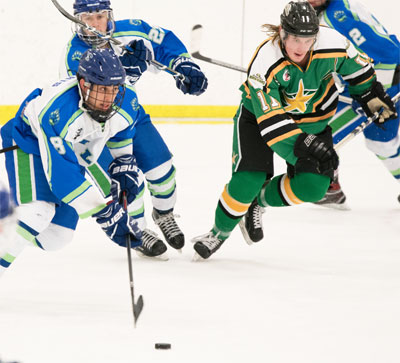 The final day of the 2017 NA3HL Showcase is ready to face-off. The first two days of competition has not only seen big crowds, but featured plenty of scoring and excitement.
While Day 2's action had some lower scoring games, there were still over six goals per game scored. Day 1 featured almost seven and a half goals per game.
Over 100 scouts have checked in through the first two days, with almost two thirds of that total being college coaches. The lines by the lockerrooms following the games have been long with dozens of colleges waiting to talk to NA3HL players.
On Monday, all the players and parents were treated to an NCAA compliance and junior hockey seminar.
Day 3 will feature 21 more games on the final day of the Showcase. After today, players and teams will get a much-needed break as the NA3HL will take a break from games until December 29th.
Follow the games on the NA3HL App: