NA3HL Showcase sets new standard
December 20, 2017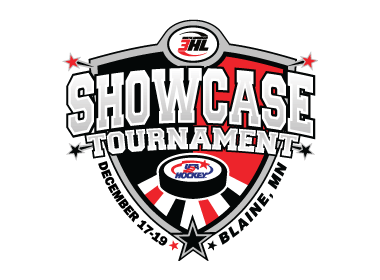 The 2017 NA3HL came to a close on Tuesday and the overwhelming feeling from all involved was that it was the most successful NA3HL Showcase to date.
"We heard a lot of comments from the teams and scouts that they were very impressed with the level of play. That is a credit to the talent level of the players and the preparation the team's had heading into the event," said NA3HL Commissioner Denny Scanlon. "I think the balanced scheduling that matched up team's based upon their standings in their respective divisions really provided everyone with some exciting competition."
The teams from the West Division fared the best, going 13-2-0 at the event. The East Division was not far behind, going 13-4-1.
In total, 10 of the 42 teams went undefeated at the event with a perfect 3-0-0 record. Congratulations go out to (alphabetical order): Alexandria Blizzard, Breezy Point North Stars, Gillette Wild, Louisiana Drillers, Metro Jets, North Iowa Bulls, Pittsburgh Vengeance, Toledo Cherokee, Willmar WarHawks, and Wisconsin Whalers.
Over 100 scouts, including over 60 college coaches were in attendance at the event, which set a new record for the NA3HL Showcase. There was representation from all 23 of the North American Hockey League (NAHL) teams, which featured the head or assistant coach of all of the teams. Nine of the league's head coaches were in attendance.
Two of the coaches that were in attendance were Austin Bruins assistant coach Al Rooney and Janesville Jets assistant coach Corey Leivermann. Both know the NA3HL very well, as both were previously head coaches in the league.
"I enjoyed scouting the NA3HL Showcase this week as a representative of the NAHL and the Austin Bruins. It is a great event put on by the league, well organized and run, and there were definitely some quality players, coaches and organizations on display in Blaine," said Rooney.
"It was another successful NA3HL Showcase in Blaine. Outstanding job done by the NAHL staff for a great event, and there was plenty of talent and some future Jets," said Leivermann.
NAHL Central Scouting was also in attendance with a full staff, complete with their patented and recognizable black NAHL Central Scouting jackets. The information and evaluation on NA3HL players was collected and will now be organized and provided to NAHL teams and college coaches. In a system that no other junior league in the United States has, individual player scouting profiles are then uploaded into the Rink Net database, the same service used by NCAA and NHL teams.
The NA3HL will now head into a holiday break that will extend to December 29th. Be sure to check out the top plays from the NA3HL Showcase later this week!