2018 NA3HL Top Prospects Tournament just one month away
January 30, 2018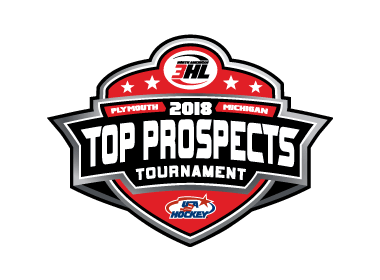 The 2018 North American 3 Hockey League (NA3HL) Top Prospects Tournament is just a month away and will be held from February 27-28, 2018 at the USA Hockey Arena in Plymouth, Michigan. 120 total players from the NA3HL will be spread amongst six teams (four combined divisional teams and two younger Select teams), who will play in three games each during the event.
The NA3HL Standings were frozen on Monday, January 29th. Teams were seeded within their division based on win percentage. The number of players each NA3HL team can to send to the tournament is based on each team's winning percentage within their group.
Each NA3HL Top Prospects team will consist of a 20-man roster (12 forwards, 6 defensemen and 2 goalies). Any player who will be considered for the event, must be nominated by their respective head coaches.
The four divisional teams will be broken down as follows: Team 1 (Frontier & West), Team 2 (East & Midwest), Team 3 (Central & Coastal), Team 4 (Northeast & South). Two separate NA3HL Selects teams will compete as the fifth and sixth teams in the event. The Selects team rosters will be comprised of players with birth years of 1999, 2000, or 2001. The League Office in consultation with the NA3HL Competition Committee and the NAHL's Central Scouting, will select the final rosters.
Each divisional team will have two head coaches, who will be the coaches of the team's with the best winning percentage in each division as of January 29th.
Each team will play two games on Tuesday, February 27th and one game on Wednesday, February 28th. Games will consist of three (3) 17-Minute Periods with a single ice cut in the middle of the 2nd period. A complete 2018 NA3HL Top Prospects schedule will be released in the near future.
The NA3HL Top Prospects Tournament is played in conjunction with the North American Hockey League's (NAHL) Top Prospects Tournament. The event has quickly become one of the most highly-scouted events of its kind, with hundreds of junior, NCAA and NHL expected in attendance this season.