Quake name Oberlin new head coach
April 6, 2018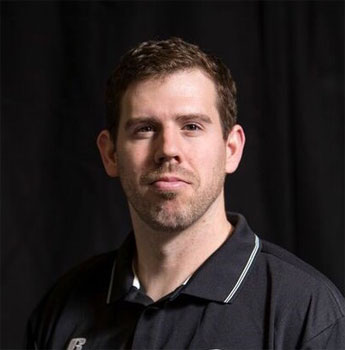 The Yellowstone Quake Board of Directors announced today the hiring of Phil Oberlin as the new head coach of the NA3HL Yellowstone Quake hockey team for the 2018-19 season.
Prior to joining the Quake, coach Oberlin spent seven years as the Head Coach of the Ohio University ACHA Division II Hockey team. While coach Oberlin was at the helm of Ohio, the team recorded a 143-81-9 record and made the Tri-State Collegiate Hockey League (TSCHL) playoffs each of the 7 years.
Additionally, the team won the 2015-16 TSCHL Regular Season Championship, the 2017-18 TSCHL Tournament Championship, made 4 straight ACHA Southeast Regional Tournament Bids (2014 – 2018) and earned the programs first ever ACHA National Tournament Bid in 2016-17. In 2013-14 coach Oberlin was awarded Coach of the Year honors by the TSCHL.
Most recently coach Oberlin was selected as an assistant coach for the ACHA Division Two Select team, which traveled to Europe and participated in the first annual World Cup of College Hockey, earning a Silver Medal.
Before beginning his coaching career, coach Oberlin played 4 years for Ohio University's ACHA Division One team and 3 years of junior hockey for the Cincinnati Cobras of the Central States Hockey League.
Coach Oberlin grew up in Athens, OH with an older brother, Jonathan, younger sister, Emily, and younger brother, Patrick, all of who played hockey for the Athens Youth Hockey Association (AYHA). Coach Oberlin has been giving back to the local youth hockey by serving as the hockey director for AYHA over the last 2 years and also working as the Learn To Play Hockey Coordinator at Bird Arena for the past 7 years.