La Crosse Freeze to become Coulee Region Chill in the NA3HL
April 30, 2018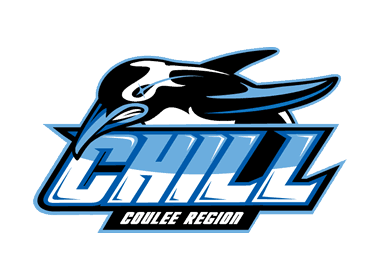 The North American 3 Hockey League (NA3HL) has announced that the La Crosse Freeze has been rebranded as the Coulee Region Chill for the NA3HL 2018-19 season. The team will continue to compete in the NA3HL's Central Division and play its home games out of Green Island Ice Arena.
In an
earlier announcement
, the Coulee Region Chill membership of the North American Hockey League (NAHL) was sold and relocated to Chippewa Falls, Wisconsin, where it will play as the Chippewa Steel in the NAHL during the 2018-19 season.
The La Crosse Freeze organization (now the Coulee Region Chill) is coming off its best season in the NA3HL as the team won 34 games and finished in 2nd place in the Central Division during the 2017-18 regular season. The team then won the Central Division Playoff Championship and advanced to the Fraser Cup Championship, where they ultimately made it all the way to the Semi-Finals. The team also has three players that signed NAHL tenders during the season and numerous players committed to playing college hockey.
"We're excited to continue to put our full support and efforts behind the Coulee Region Chill in the NA3HL next year and have high expectations for the team. We want to thank our fans, sponsors, billets and players for all their continued support as we focus our efforts on the Chill for the upcoming year," said Chill owner Michelle Bryant. "By downsizing to a single junior hockey team with a shorter season, we are able to spend more time with our family while continuing to bring high-level junior hockey and youth programs to the Coulee Region, which is our mission," continued Bryant.