Wausau RiverWolves name Murphy as new head coach
July 10, 2018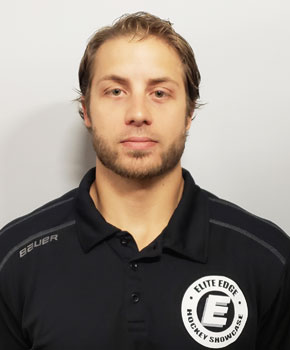 The Wausau RiverWolves of the NA3HL are excited to announce the hiring of Tom Murphy as their new Head Coach.
Murphy, who is from the greater Detroit, Michigan area, had been serving as the Director of Operations and Head Instructor for The Hockey Lab since 2015. The Hockey Lab is a hockey training center that specializes on individualized on-ice skill development. His coaching experience includes Ravenwood and Centennial High Schools in Tennessee, Nashville Admirals, Nashville Flyers and Nashville Junior Predators. Coach Murphy has additional hockey experience as a junior hockey scout and private instructor.
Murphy played his high school hockey at Brighton High School, winning the state championship his senior year. Murphy was drafted in the 1st round of the NAHL Draft. Following his junior hockey career Murphy played college hockey for Central Michigan University, where he set the program record for points as a defenseman.
"First of all, I would like to thank everyone that has supported me in Nashville and in Michigan. I will continue to coach and guide all of the players that I have been involved with to whatever hockey dreams that they would like to pursue. For everyone in the Wausau RiverWolves organization, ownership, and everyone that helped to get this deal finalized, I am beyond grateful. This is an amazing opportunity for everyone involved to push this roster to the next step in their hockey careers. I am beyond excited. Bring it on," said Murphy.
"We are excited to have Tom join the RiverWolves. His passion for the game is evident the minute you start talking to him. In addition to his coaching and scouting experience Tom has spent the last three years developing programs aimed at improving individual skills. We think that focus on personal skill development in addition to all the normal game strategy and team preparation will really help our players get to the next level in their hockey journey. Which is what junior hockey is all about," stated Owner/President Duncan Woodhull.